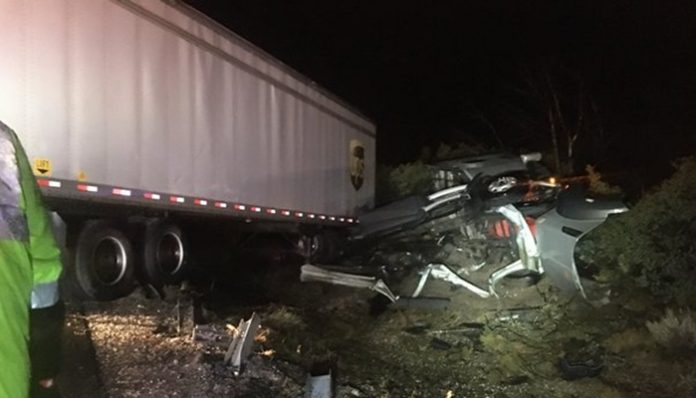 Utah, Nov. 20, 2019 (Gephardt Daily) — Drivers are being warned to take care in the rainy and snowy conditions following five separate rollovers so far Wednesday morning.
A tweet from the Utah Highway Patrol at 7 a.m. said there have been two rollovers in Salt Lake City on Interstate 80, two on Interstate 15 in southern Utah and one in Summit County on I-80.
"Commercial vehicle operators, please be mindful of today's conditions and operate your vehicle accordingly," the tweet said.
The tweet said the two semi rollovers on southbound I-15 were between Cedar City and St. George, one at mile marker 31 and the other at mile marker 28. Both partially blocked the road. As of 10 a.m. they both have been cleared.
The tweet said there was no hazmat on board either semi and there were only minor injuries reported.
At 5 a.m., UHP tweeted that motorists should expect delays after two separate rollover accidents on I-80 westbound in Salt Lake City.
According to UHP, traffic was blocked at 2400 West when "a pickup truck spun out and rolled" on rain slick pavement about 4 a.m.
A semi truck attempting to avoid the pickup also rolled, the UHP said.
There were no reports of injuries in either rollover, nor were there any hazmat incidents.
No further details of the rollover in Summit County were immediately available.
Gephardt Daily will have more on this developing story as information is made available.