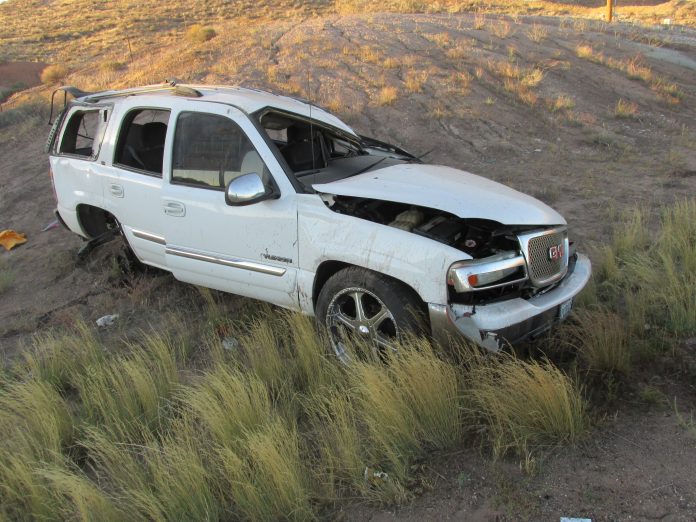 ST. GEORGE, Utah, Aug. 9, 2016 (Gephardt Daily) — Drowsy driving is suspected in a Sunday morning rollover that resulted in critical injuries to a woman and a boy.
According to a report from the Utah Highway Patrol, a married couple and three children were traveling north on Interstate 15 at 6:48 a.m. Sunday when the male driver began to fall asleep, and drifted off the roadway and into the dirt median on the left.
The man awoke, over-corrected to the right, and drove onto the dirt shoulder. A wheel dug into the dirt, and the car rotated and began to roll.
"The vehicle rolled at least twice and came to rest on its wheels facing west in the shoulder," a news release issued by the UHP said.
"It appears the driver was seat belted. The vehicle was also occupied by the driver's wife and three children (two girls and a boy). The driver's wife was ejected along with the 9-year-old boy."
All the car's occupants were transported by ambulance to Dixie Regional Medical Center in St. George. The boy, who suffered the worst injuries, including internal bleeding, was flown by medical helicopter from the hospital to University Medical Center in Las Vegas.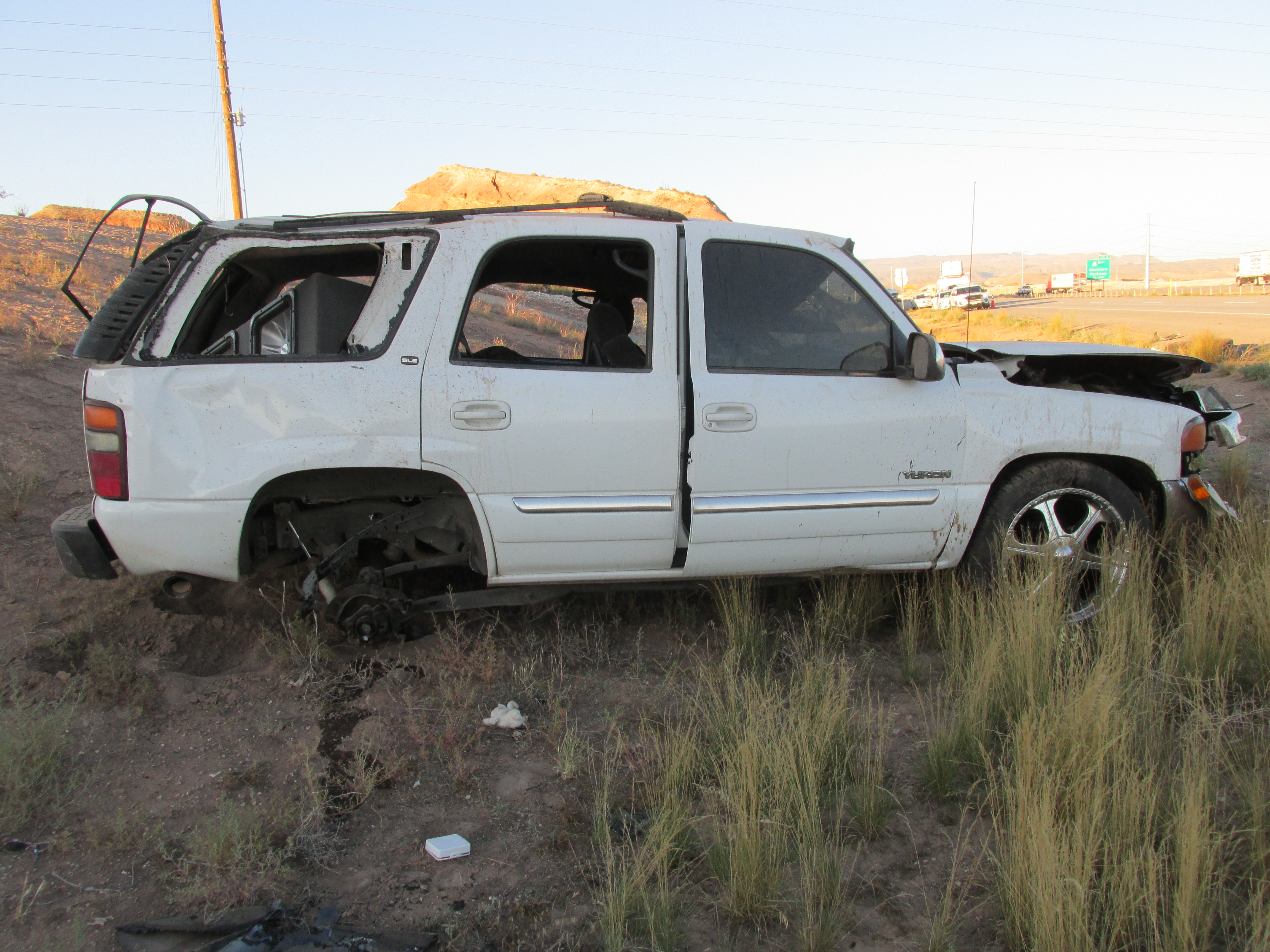 The wife, Silvia Garcia-Quinones, is in stable but critical condition. The two girls, age 7 and 10, were in good condition. The driver was identified as Gonzalo Garcia of Azusa, Calif. He was not reported injured.
"Speed, drugs, and alcohol are not suspected. Silva Garcia and the 9-year-old are believed not to have be seat belted," the UHP release stated.
"Driver fatigue is believed to be the cause of the crash."