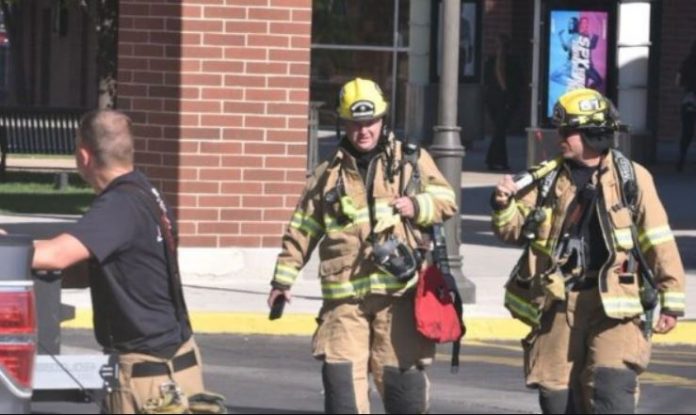 SOUTH JORDAN, Utah, Aug. 28, 2018 (Gephardt Daily) — South Jordan's District Megaplex Theatres were evacuated after a dryer fire Tuesday afternoon.
South Jordan Fire Department Battalion Chief Michael Richards told Gephardt Daily that crews were called out on a commercial dryer fire on the second floor of the movie theater, at 3761 W. Parkway Plaza Drive.
Richards said evacuations of the theater were underway when crews arrived and firefighters then worked to make sure everyone was safely evacuated. There were no injuries as a result of the incident.
"It was mainly contained to the laundry room and didn't spread to the actual structure," Richards said. "It was contained to the one room just in the dryer, the sprinklers did activate and put most of the fire out, our guys went in with an extinguisher and put it out."
There was some smoke damage on the second floor and some water damage from the sprinklers being activated. There is no exact estimate of the damages at this time, Richards said.
He said as of 5 p.m. the theater has reopened and crews are cleaning up on the second floor.
The cause of the fire in the dryer is under investigation.