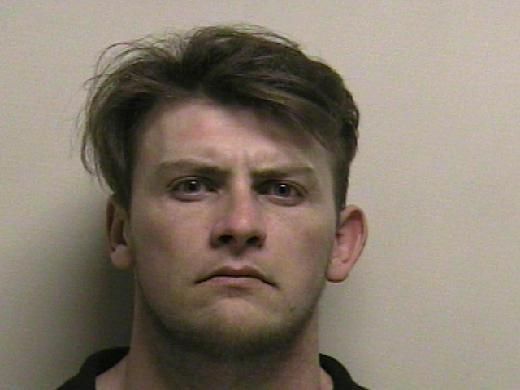 EAGLE MOUNTAIN, Utah, April 27, 2016 (Janice Peterson) — An Eagle Mountain man assaulted a police officer Wednesday while resisting arrest for reportedly using several stolen checks, according to Herald Extra.
Charging documents state Utah County Sheriff's deputies received a report of several stolen checks supposedly cashed by Shawn Condron, 28. During their investigation, they found 10 checks totaling $1700, which had been forged and cashed by Condron.
The police report states that officers found Condron at his home in Eagle Mountain, and after he reportedly confessed to the crimes, he became agitated and refused to cooperate with officers.
Condron then kicked his bedroom door into an officer's face and hand, and held the door shut with his foot as officers tried to detain him. Officers eventually opened the door and got Condron out of the room.
During the altercation, Condron and an officer fell to the ground. That officer was able to hold Condron down while waiting for additional help from officers in Saratoga Springs.
Condron had to be forced into the vehicle due to his continued resisting and his attempt to run from police.
Condron was booked into the Utah County Jail on suspicion of 10 third-degree felony counts of forgery, and additional misdemeanor charges of assault on a peace officer, theft, and interfering with an arresting officer.