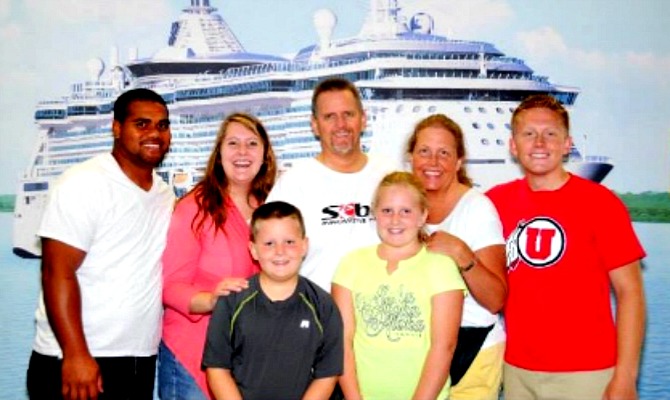 DANIA BEACH, Florida — An Eagle Mountain woman had her foot severed in an accident that injured two other family members as they were crossing a street in Dania Beach, Florida.
Rachel Leota, 24, suffered irreparable damage to her foot, according to a GoFundMe page set up in the family's name.
Leota was with five other family members, in Florida for a cruise to begin Monday. The group was walking across a street, returning to their hotel on Sunday night when a pickup truck crossed through oncoming traffic and hit the family.
The Broward County Sheriff's Office is investigating whether excessive speed or intoxication were factors in the crash.
Others in the family group were Leota's husband, Thomas, 31, David Wensel, 51, Kathleen Wensel, 47, Tyson Wensel, 10, Bryon Wensel, 24, and Hope Wensel, 11.
"Sunday after dinner our family was walking back to our hotel when a drunk driver lost control of his truck and spun out hitting our family," says the GoFundMe page, administered by Bryon Wensel.
"Raquel suffered the most, her foot was completely severed from her leg, the damage is irreparable and Raquel will need to receive a prosthetic. Tyson received a severe concussion, laceration to his right leg, fractured left foot, and both of his lungs were bruised.
"Raquel and Tyson are both in the ICU, we don't have an answer on when Raquel and Tyson will be able to be moved from the hospital. Any support is so very much appreciated. Thank you in addition for all the prayers from family, friends, and all other concerned individuals."
A news report by Florida station NBC 6 said father David Wensel also was injured, but it did not give additional details. In addition, the 57-year-old truck driver was hospitalized, reportedly with minor injuries, the news report said.