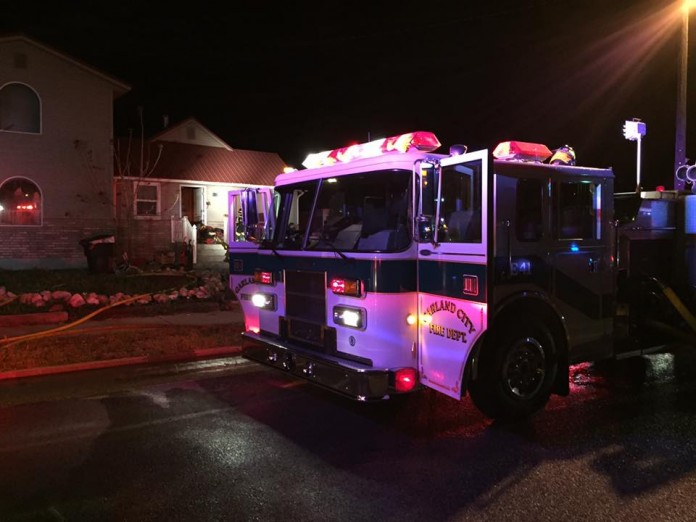 GARLAND, Utah, April 26, 2016 (Gephardt Daily) — Investigators have announced that a Monday morning fire at a Garland residence was caused by a 6-year-old boy playing with a lighter.
Garland Fire Department crews responded at 4:30 a.m. to a fire that started in a basement laundry room of a house on the 100 South block of Main Street.
The mother was able to get her nine children safely out of their residence. She was hospitalized for observation due to smoke inhalation.
The home has extensive smoke damage and needs some structural repairs before the family can live there, officials said.