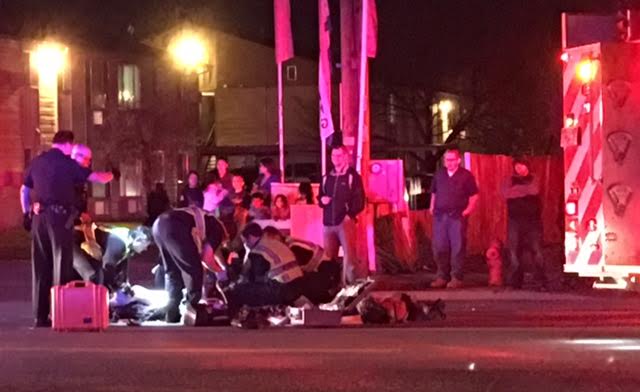 WEST JORDAN, Utah, Feb. 16, 2016 (Gephardt Daily) — An elderly man in a motorized wheelchair was sent to the hospital after being hit on Redwood Road Tuesday night.
According to West Jordan Police officer Ian Adams, a man in his 90s was hit by a truck that was headed south on Redwood Road near 7400 South at approximately 7 p.m.
"We are still not sure if he was attempting to cross the road or exactly what happened just yet," Adams said. "What he was doing in the road is still part of the investigation."
Adams said the man was taken to the hospital in serious condition.
Gephardt Daily will provide an update once more information becomes available.
---