AMERICAN FORK, Utah, July 13, 2018 (Gephardt Daily)– An 85-year-old man was killed Friday morning when a suspect fleeing police in a truck hit the victim's car.
The suspect, driving a white Chevy, was being pursued by a Utah County Sheriff's Deputy after fleeing an attempted traffic stop. He took the Lehi exit, on Main Street, at about 9:30 a.m.
The suspect then struck a white Toyota Camry being driven by an elderly woman, with the elderly man as a passenger. The victim was pronounced dead at the scene. The woman was transported to the hospital with minor injuries.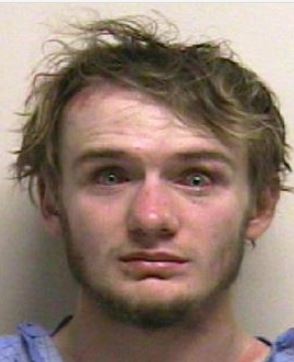 The suspect — later identified as 21-year-old Trevor Pitcher, of West Jordan — was also transported to the hospital in good condition.
Pitcher, booked into the Utah County Jail just before 6 p.m. Friday, has been charged with:
Manslaughter, a second-degree felony
Evading police, a third-degree felony
Reckless endangerment, a class A misdemeanor
Red light violation, an infraction
Pitcher was previously convicted of failure to stop at the command of police and reckless driving after a July 18, 2016 offense. Speeding and driving on the wrong side of the roadway charges were dropped as part of a plea deal.
Late Friday afternoon, the American Fork Police Department released a statement:
For the many who have asked what happened at 900 West State this morning. Another agency was involved in a pursuit that began near 500 E. State. The pursuit continued to 900 W. State where it ended in a crash.
Sadly, a passenger in the vehicle that was struck sustained fatal injuries.
Because American Fork Police Department was not involved, we were asked to assume the criminal investigation. The Utah Highway Patrol Office is also assisting by handing the accident investigation portion.
Our hearts and prayers go out to the family who lost a loved one today.