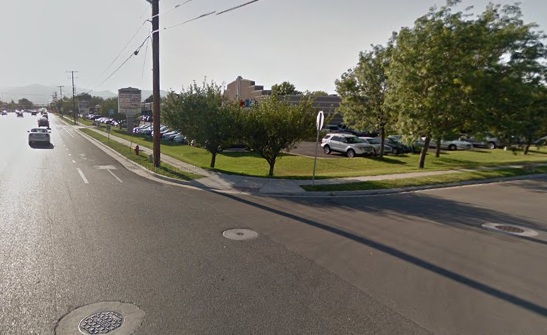 WEST JORDAN, Utah, April 4, 2016 (Gephardt Daily) — An elderly woman hit a fire hydrant Monday morning in West Jordan that caused a nearby business complex parking lot to flood.
West Jordan Police Officer Nelson Vargas said the 84-year-old woman was turning west onto 7800 South at 3060 West just after 11 a.m. when she lost control of her vehicle and drove onto the sidewalk and into a fire hydrant.
"We are not sure at this time if there was some mechanical issue going on or why she lost control," said Vargas. "When pulling the vehicle off the hydrant, it broke lose and a fountain of water spilled into the business parking lot."
Vargas said no one was injured and no businesses were affected.