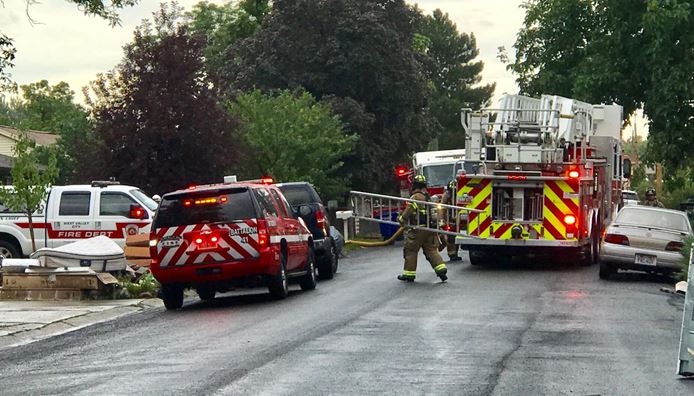 WEST VALLEY CITY, Utah, Aug. 8, 2019 (Gephardt Daily) — A West Valley City home was seriously damaged Thursday after a fire reportedly broke out in the kitchen.
West Valley City Fire officials were summoned to the scene, at 3754 S. 3325 West, just after noon.
"We had a resident call stating that their house was on fire," Battalion Chief Scott Hall, West Valley City Fire Department said at the scene. "Upon our units arrival, they did have pretty good smoke coming out of the house. They made entry into the home and had some pretty significant fire in the kitchen area, also into a living area and down a hallway.
"It sounds like there was a potential that it started with an electrical problem with the refrigerator. The residents stated that they smelled something funny coming from the refrigerator, saw some smoke, opened it up and saw some flames."
Firefighters battled the blaze, and put the fire out.
"No injuries and the entire family made it out, including their pets," Hall said. "There is some extensive damage to the rest of the home."