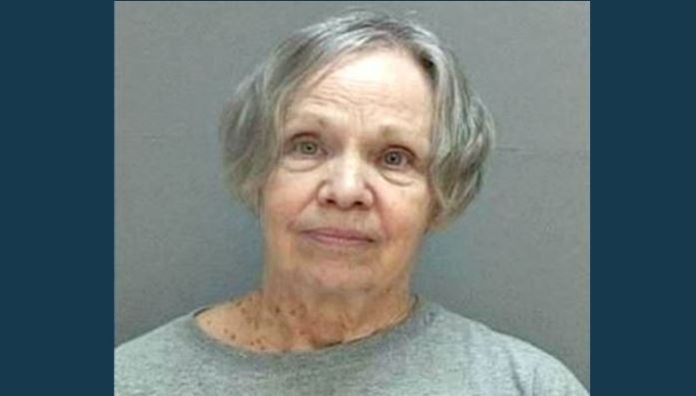 SALT LAKE CITY, Utah, July 3, 2018 (Gephardt Daily) — Wanda Eileen Barzee, one of Elizabeth Smart's two kidnappers, was denied parole Monday.
The Utah Board of Pardons & Parole said that Barzee will be granted a rehearing in January 2023. Her sentence is due to expire one year later, in 2024.
The board said it would consider an earlier rehearing if Barzee will cooperate with a mental health evaluation.
Barzee refused to attend her last patrol hearing in Salt Lake City on June 12, officials said.
She has also refused required psychological evaluations, required by law, Utah Board of Pardons & Parole officials said.
Barzee, now 72, was also denied parole at her last hearing, held in February 2011.
Barzee pleaded guilty in 2009 to kidnapping and unlawful transportation of a minor in connection with Smart's abduction. Barzee was sentenced in 2010 to 15 years in federal prison, but got credit as part of a plea bargain for the seven years she'd already spent behind bars in both the Utah State Hospital and Salt Lake County Jail.
At the time Barzee was sentenced, she was also ordered to serve one to 15 years in the Utah State Prison for state kidnapping charges in the Smart case.
She was transported back to the Utah State Prison in April 2016 after completing her federal prison term in Texas.
In 2002, Brian David Mitchell, Barzee's then-husband, snatched the then 14-year-old Smart out of her bed. The couple held the teen captive for nine months.
Mitchell, now 64, was convicted in 2010 of aggravated kidnapping and illegally transporting a minor across state lines for sexual purposes. He is serving a life sentence in a federal prison in Arizona.
Elizabeth Smart-Gilmour is now 30 years old, and lives in Park City with her husband and their two young children. She recently announced on Instagram that she is expecting her third child in November.
She and her husband met while each served a France-Paris mission for The Church of Jesus Christ of Latter-day Saints. Earlier this year, she was nominated for a Daytime Emmy for her work as a special correspondent on "Crime Watch Daily." She also runs a foundation dedicated to helping kidnap victims and their recovery.