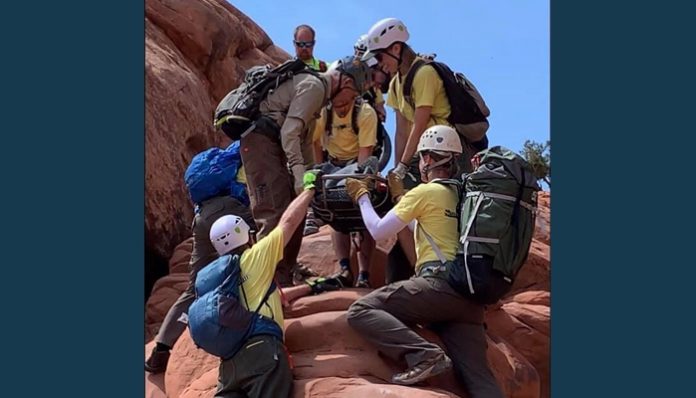 GRAND COUNTY, Utah, June 16, 2019 (Gephardt Daily) — Grand County EMS crews rescued a woman who shattered her femur while hiking in Arches National Park near Moab.
The daughter of the woman posted to the Facebook page of the EMS team Saturday: "Many thanks to the heroes who brought my Mom down safely from the back of Arches National Park. She shattered her femur while hiking, and these men and women brought her down safely through some tough spots with thoughtfulness and exceptional teamwork."
Besides Grand County EMS, the woman thanked Park Rangers and their support teams, and the volunteers who also participated in the rescue.