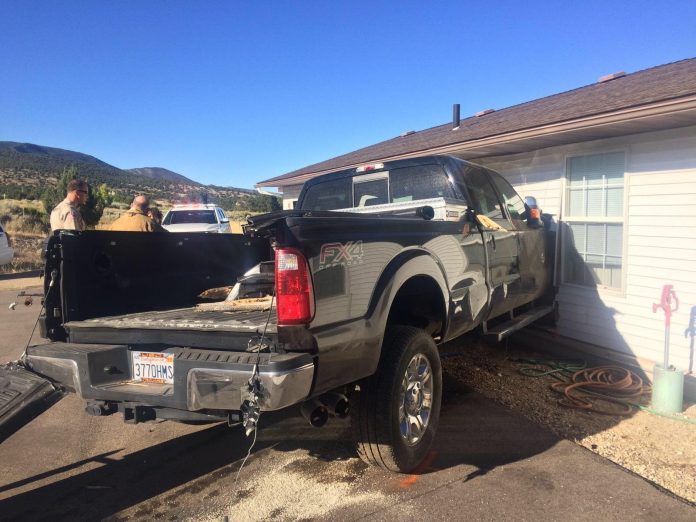 ENOCH, Utah, July 1, 2018 (Gephardt Daily) — A man is dead after officials said he suffered a heart attack while driving and crashed his pickup truck into the side of a church in Enoch Sunday morning.
A family of three from Yucaipa, Calif., was southbound on Interstate 15 at about milepost 65 in a pickup with a fifth-wheel trailer at approximately 7 a.m., according to a news release from the Utah Highway Patrol.
"The father, who was driving, apparently suffered a heart attack and the pickup went off the road to the right," the news release said. "It traveled through the Utah Department of Transportation fence, where the trailer became detached."
The pickup continued into the Valley Bible Church parking lot, which is just west of I-15, and struck the side of the church.
"The driver was removed from the pickup and was administered several shocks from an automated external defibrillator and given CPR," the news release said.
The man was pronounced dead at the scene. His wife and daughter were with him in the pickup at the time of the incident and were uninjured.
The man's name has not been released pending notification of family members.
Gephardt Daily will have more on this developing story as information becomes available.