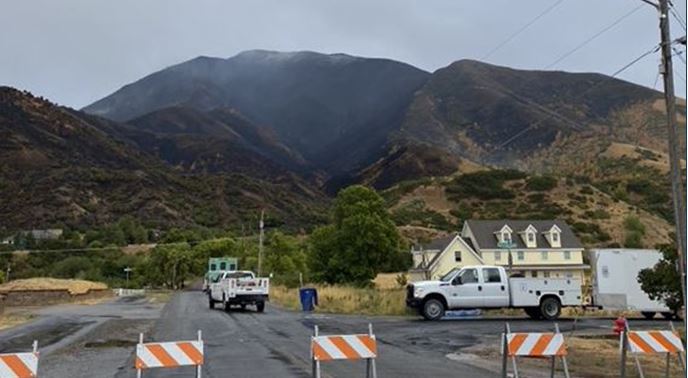 UTAH COUNTY, Sept. 8, 2020 (Gephardt Daily) — Residents of previously evacuated areas in Springville, Mapleton and Hobble Creek have been allowed to return to their homes, although they are urged to understand they must remain on "pre-evacuation" status because the Ether Hollow Fire continues to burn.
The evacuations were ordered Monday night due to the raging Ether Hollow Fire.
"The #EtherHollowFire evacuations in the Hobble Creek, Springville & Mapleton areas will be lifted at 12 p.m. today, these areas will be in a 'Pre-Evacuation' status," a post shared by Utah Fire Info says.
"Whiting Campground remains closed. Conditions will be continuously monitored."
The Ether Hollow fire was first reported at 6:21 p.m. Monday, and has burned an estimated 1,000 acres, according to Utah Fire Info. Its cause is target shooting, the website says.