Ever Wonder: What is the Missionary Assignment Process?
SALT LAKE CITY, UTAH – June 3, 2015 (Gephardt Daily) – Elder Dallin H. Oaks of the Quorum of the Twelve Apostles of The Church of Jesus Christ of Latter-day Saints recently shared a glimpse into the process of how Church leaders call men and women on full-time missions.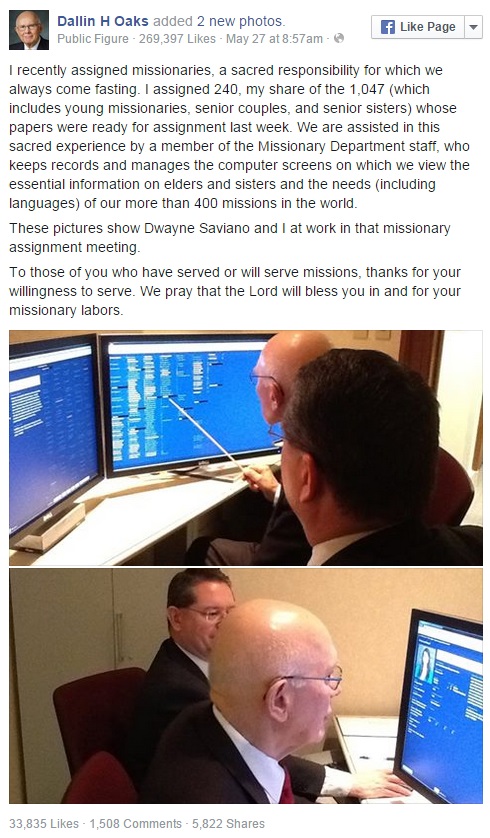 After a review process with their local ecclesiastical leaders, including their bishop and stake president, future Mormon missionaries, who express a willingness to serve the Lord anywhere in the world, submit their papers online to the Church's Missionary Department. From there, missionaries are given their assignments based on what was revealed in their review.
After mission assignments are determined, the missionaries receive a notification letter or mission call in the mail. This is always an exciting time for families to find out where their loved ones will serve. Returned missionaries often express that their callings were inspired and they were sent to serve in a part of the world where they were intended to go.
Young men can serve at age 18 for two years and sister missionaries are eligible to serve at age 19 for 18 months. Missions for senior missionaries (age 40 and older) range in length from six to 23 months.
Nearly 80,000 missionaries are currently serving full-time missions around the world. Visit the Mormon Newsroom's topic page to learn more about the Church's missionary program.