SALT LAKE CITY, Utah, April 5, 2018 (Gephardt Daily) — A female ex-missionary for The Church of Jesus Christ of Latter-day Saints has filed a lawsuit against the Church and against Joseph L. Bishop, who she says sexually assaulted her in 1984 when he was the president of the Missionary Training Center.
The woman, who has revealed her identity as 55-year-old McKenna Denson of Pueblo, Colorado, filed the case Wednesday evening.
The story became known last month when MormonLeaks, a website founded in the name of Church transparency, released a conversation between Denson and Bishop that was recorded last December.
In the recording, they discussed the alleged abuse, which Bishop said he did not remember.
The lawsuit alleges that Bishop — now 85 and living in Chandler, Arizona — committed rape and sexual battery against Denson, and that he and the Church are guilty of negligent and intentional infliction of emotional distress and fraud.
"In November of 2017, I reached out to the BYU Police Department, who told me that I had been raped," Denson said Thursday at a news conference. "I always thought it was sexual assault. Now I know."
Denson said she was singled out by Bishop upon arrival at the MTC, and was asked about previous sexual assault by a family member. After several meetings, some with other female missionaries present, Bishop asked if Denson wanted to see the basement room where he prepared his talks, she said.
Once in the secluded room, Denson said Bishop ripped her shirt, lifted her skirt and pushed her onto a bed, trying to penetrate her. When he paused, Denson took the opportunity to kick him off, pull up her garments and stockings, and run from the room, she said.
"He said to me, 'No one will believe you,'" Denson said. "'Look at you, look at me. Look at you, look at me."
Denson and her attorney, Craig K. Vernon, said that she had taken and passed a lie detector test on her account of what happened in 1984.
Vernon wrote in the lawsuit that Bishop's appointment as MTC president by the LDS Church was "an epic betrayal of trust," saying, "… there, instead of having access to hundreds of young missionaries, the Church elevated him to a position of power over thousands of young women who were training to be missionaries."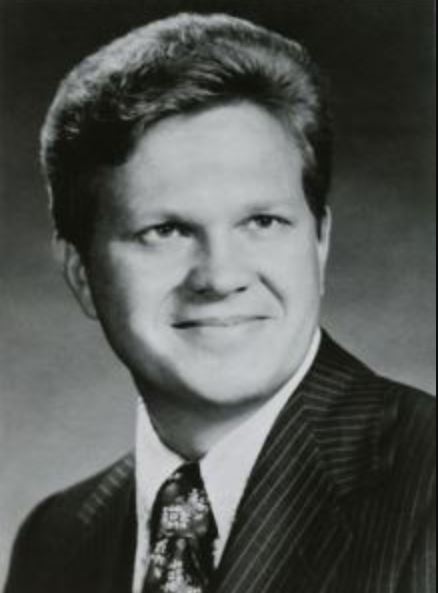 Bishop has denied the allegations regarding Denson, but told Brigham Young University police that he did ask to see the breasts of another female missionary under his spiritual care.
Denson's lawsuit asks for a jury trial, and seeks damages for loss of earnings and payment of medical and legal expenses.
The lawsuit also asks the LDS Church to change its policy of asking people to report sexual abuse to their religious leaders, and advise members to report potential crimes to police.
Denson also said she hopes the LDS Church will discontinue the practice of allowing priesthood leaders to question young people about intimate sexual topics. Denson said if she hadn't been questioned earlier by priesthood leaders about her abusive sexual past, she doubts she would have felt it was normal to trust Bishop and follow him to the basement room.
The lawsuit alleges that LDS Church officials were aware that Bishop had been sexually inappropriate with women prior to appointing him as MTC president. It also alleges that the Church did not report the sexual assault against Denson to local law enforcement authorities or take any Church action against Bishop.
The LDS Church previously released the following statement:
"We share the anger and distress Church members and others feel to learn of incidents where those entrusted with sacred responsibilities violate God's commandments and harm others. Such behavior is repulsive and sinful. The Church is looking into all aspects of the assertions on the recording of Joseph Bishop."
Denson addressed allegations by Bishop's family members that she had a checkered past and was not to be trusted.
"The truth is I have a criminal history. I am not proud of it, but I own that," she told reporters.
"My answer is we have to pull it back to the facts. Go back to the tape. Listen to what he says and the way he says it. I do have things in my past that were shameful, but that doesn't take away the fact that me raped me."
To hear the December audio recording between Denson and Bishop, click on the player below.
To read a transcript on the MormonLeaks website, click here.