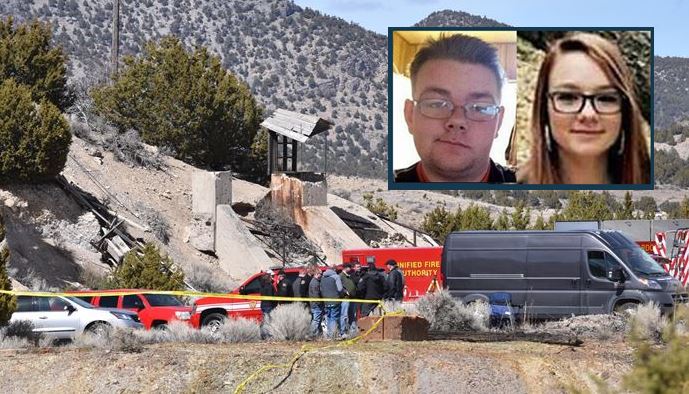 For an updated story, click here.
UTAH COUNTY, Utah, March 29, 2018 (Gephardt Daily) — The father of Riley Powell and the aunt of Breezy Otteson — the teens believed to have been kidnapped and murdered by a man who now sits in the Utah County Jail — on Thursday shared their gratitude for a measure of closure in the case, and their confusion as to why anyone would kill their loved ones.
Powell and Otteson, ages 18 and 17 respectively, went missing on Dec. 29. Bodies believed to be theirs were recovered Wednesday from an abandoned mine in Utah County. Shortly afterward, suspect Jerrod William Baum, 41, was charged in the case.
His motive, according to a probable cause statement, seems to have been that Powell or Powell and Otteson visited the older man's girlfriend — Morgan Lewis Henderson — without his permission and when he was not present, making him angry.
According to the probable cause statement, Baum punished both teens with death, tying their hands behind their backs, stabbing them, and discarding their bodies in an abandoned mine in Utah County.
Baum took his time with Powell, making sure it hurt, he told police, according to the statement. He felt bad for Otteson, so made her death quicker.
"It's senseless," said Bill Powell, father of Riley. "There should have been no reason for anything to happen to any of them. How could someone be that mad that somebody was over there?"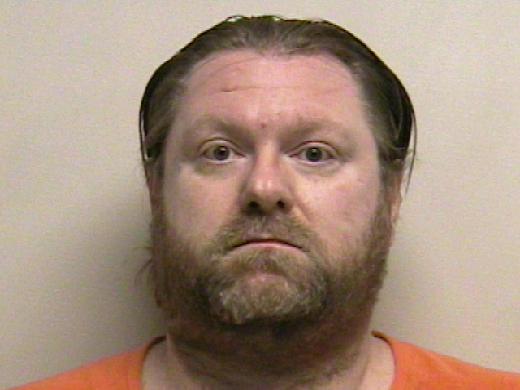 "What was he thinking? What was his problem? Why did he have so much hate? There's no reason."
Powell wondered why Henderson would want to be in a relationship with a hardened criminal like Baum.
"He is definitely controlling," the grieving father said. "Why she even be with a guy like that? Two kids that had their whole lives ahead of them gone."
Overcome, Powell lowered his face, sniffed, and turned away from reporters.
Amanda Hunt, Breezy's aunt, said the girl she knew was tough.
"With Breezy, she was a fighter," Hunt said. "She was one tough chick. She was a strong individual. They both just wanted to be loved, and through all of this, we know there's a community out there (of searchers and supporters), and they were loved."
The official identification of the bodies is not complete, but family members and police officials are certain their lost teens have been found.
"We are fortunate that after three months, we found them," Hunt said. "We still have to get justice for those two, but we know where they are. We can lay them to rest."
Powell and Hunt said several of the area's open mines had been searched, at least as much as possible. The bodies were found in one that had not yet been investigated.
Powell said, in his area, he had gone to 45 or 50 abandoned mines, "20 at least that are just open holes, accessible to anybody."
Powell asked reporters to spread the word that such mines need to be sealed off. The mine in which the bodies were found could have held a semi, he said.
Both relatives said of the deaths that it would take some time to process their losses.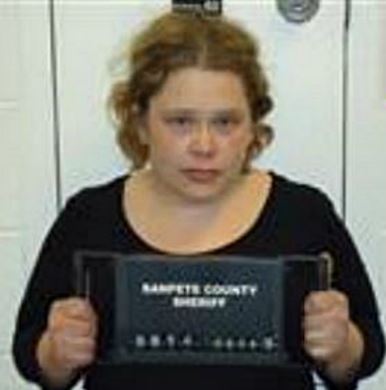 Law enforcement officials, including Sgt. Spencer Cannon, of the Utah County Sheriff's Office, said a second arrest was possible, and that more details would be emerging in the case shortly.
They also thanked the public, which helped with searches, and law enforcement agencies including those in Juab, Utah, Sanpete and Tooele counties.
Morgan Lewis Henderson, who was originally identified in court papers as Morgan Lewis, has been booked into the Sanpete County Jail on drug charges unrelated to the case, Cannon said.
She has been instrumental in solving the case, and Cannon said it will be up to prosecutors to determine whether she faces charges related to the deaths of the teens.