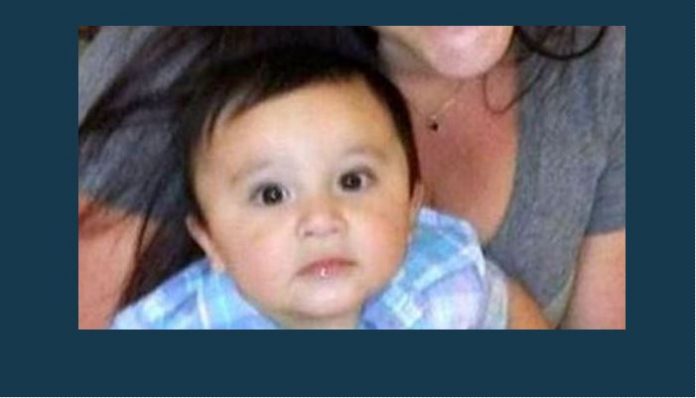 OGDEN, Utah, July 25, 2018 (Gephardt Daily) — Five days after an Ogden 10 month old was stabbed to death, his family is trying to raise burial funds and his father has made his first court appearance on murder charges.
Alex Hidalgo, Jr., was found dead in a closed trash bag in a closet after his mother returned from an errand with another child after leaving Alex Hidalgo, Sr., at the apartment, to care for his namesake.
"Tragedy hit our family," says a GoFundMe account established to raise money for the baby's funeral.
"On July 20, 2018, loving son, grandson, brother, nephew, and cousin Alex Hidalgo, Jr., was taken from us unexpectedly. This was a direct result of a violent and unjustifiable crime. We as a community will come together in this horrific time for the Drake/Hidalgo family. We need to do whatever it takes to make things easier for the family to grieve. Proceeds will go to helping to defray service expenses for this genuinely beautiful soul.
"Anything helps and is much appreciated. Please pray for the Drake/Hidalgo family, they need all the support and strength they can get right now. God bless!"
Ogden police were called to the scene of the baby's death, at 2434 Madison St., at about 4 p.m. July 20 after the child's mother returned home and found Hidalgo. Sr., reading the Bible and watching religious programs. Hidalgo said the baby had a "666" on it and was possessed.
The baby's body, stabbed in the neck, was recovered from a trash bag in a closet in the apartment. The father left the scene, but was taken into police custody the next day.
On Wednesday, Hidalgo, Sr., made his first court appearance by video, appearing on camera from jail. Charges were read to him, and he was informed that he would remain in custody during court proceedings, and would not be granted bail.