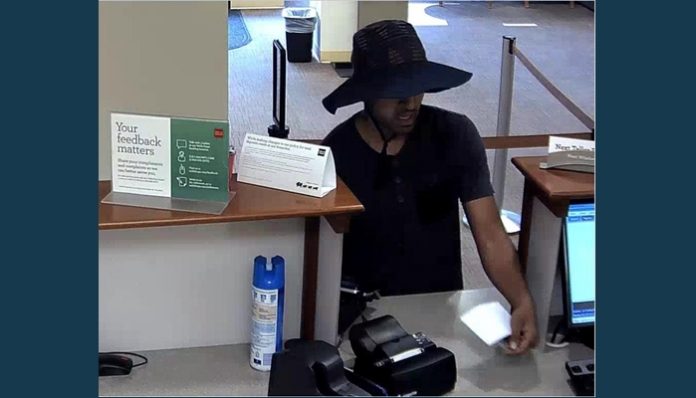 SALT LAKE CITY, Utah, Aug. 14, 2018 (Gephardt Daily) — The FBI and Salt Lake Police officials are searching for a suspect after a bank robbery in Salt Lake City Saturday morning.
Salt Lake City Police Department said in a news release the incident occurred at the Wells Fargo bank at 570 S. 700 East just after 9:40 a.m.
"A male entered the bank at this location and passed a note to the teller demanding cash," the news release said. "He left with cash and fled to the southwest of the Wells Fargo."
The man is described as Caucasian, in his mid-20s, 5 feet 7 inches to 5 feet 10 inches tall, with a slim build, wearing a fishing style hat, dirty green shirt and khaki pants.
Anyone with information about the robbery is asked to contact the FBI's Salt Lake City Field Office at 801-579-1400. Tips can also be submitted at the FBI's website here.