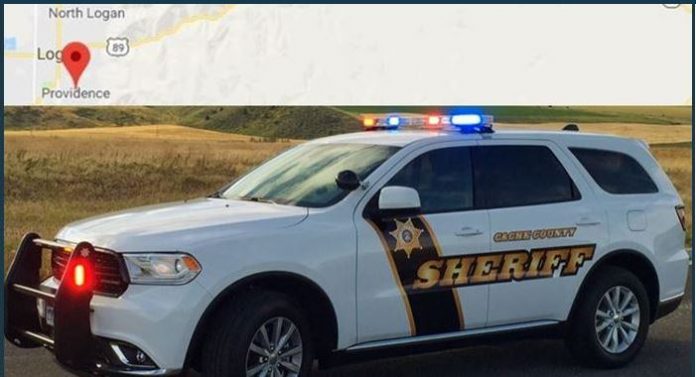 For an updated story, click here.
PROVIDENCE, Utah, April 11, 2019 (Gephardt Daily) — Investigators from the FBI and ATF  were summoned to a Providence home Wednesday after Cache County Sheriff's deputies responding to a medical call found an injured 22-year-old man and what appeared to explosive materials.
"When they (deputies) arrived at the residence in Providence, they discovered the explosive material and contacted our local bomb squad," a statement from the CCSO says. "Due to the nature of the material found, the FBI and ATF were contacted to assist with the investigation."
Nearby residences were evacuated or those inside were asked to shelter in place, the statement said. Those who evacuated were allowed to return to their homes after the scene was declared safe, the statement says.
"This is an ongoing investigation and will continue for the next few days," the Cache County Sheriff's Office statement says. "Effective immediately, two road closures will be in place and open to local traffic only."
The roads are 125 North at 400 East in Providence and Bluff Street between Spring Creek Parkway and 280 North, the CCSO statement says.
"As an additional precaution, The Center for Creativity, Innovation and Discovery Charter School (at 170 Spring Creek Parkway) will be closed on April 11, 2019, as the investigation continues."