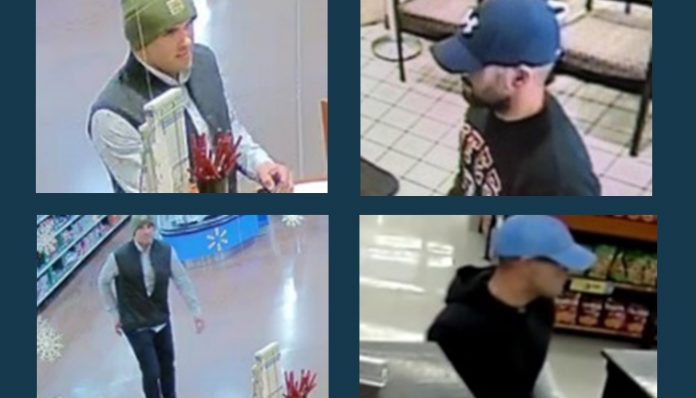 UTAH, Feb. 12, 2020 (Gephardt Daily) — The FBI Salt Lake City is searching for a person officials are calling the "TGIF Bandit" because all four of his alleged robberies in South Jordan, Salt Lake City and West Jordan took place on a Friday.
The robberies took place on Dec. 6, 2019, Jan. 3, and Feb. 7, said a press release from the FBI Salt Lake City.
"The same unknown suspect is believed to be responsible for several bank robberies in
Salt Lake County, beginning in December of 2019," the news release said.
On Dec. 6, 2019, an unknown male robbed the Cyprus Credit Union located inside the Walmart at 11328 South Jordan Gateway in South Jordan.
On Jan. 3, an unknown male entered and robbed the America First Credit Union located inside the Dan's Market at 1360 S. Foothill Drive in Salt Lake City.
On Feb. 7, an unknown male entered and robbed the U.S. Bank located inside the Smith's Food and Drug at 4080 W. 9000 South in West Jordan.
The man reportedly presented a note threatening a weapon in all three cases, the press release said.
He is described as 5 feet 6 inches tall with a slim build. In the first robbery, the man was wearing a green beanie, and in the second two, a blue baseball hat.
Anyone with information regarding these robberies is asked to contact the Salt Lake City
Field Office at 801-579-6400.You can also submit a tip here.