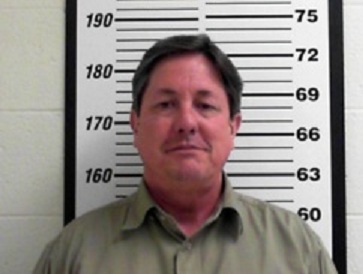 MINNEHAHA COUNTY, South Dakota, June 15, 2017 (Gephardt Daily) — Federal fugitive Lyle Jeffs, leader of the FLDS Church, and brother of the polygamist prophet and convicted child rapist, Warren Jeffs, has been arrested in South Dakota.
According to charging documents, the 56 year-old Jeffs was booked into the Minnehaha County Jail at 11:43 p.m. Wednesday where he is being held on without bond on a United States Marshal's hold.
The U.S. Attorney in Utah issued a warrant for Jeffs' arrest after he fled home confinement last year while awaiting trial in a multi-million dollar food stamp and money laundering scheme involving FLDS Church members.
The circumstances surrounding Jeff's arrest have yet to be disclosed.
Gephardt Daily is following the story and will have more information as it becomes available.