Felony Fugitive Takes Police on Foot Chase Through Centerville Neighborhood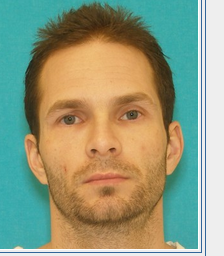 CENTERVILLE, UTAH – May 30, 2015 (Gephardt Daily) A fugitive with a felony warrant out for his arrest was apprehended after taking police on a foot chase through a Centerville neighborhood Friday afternoon.
According to police around 4:35 p.m. a Centerville Officer on patrol observed a male near a home in Centerville on 747 N. 400 West. The male was identified as Justin R. Anderson, a 32-year-old man from West Valley City. After running a computer check the officer found Anderson had a felony fugitive warrant and called for additional units.
Anderson was spotted entering a home where there have been several drug related incidents. When officers knocked on the door Anderson ran out the back door and used a trampoline in the back yard to jump over a tall fence going into another yard. He headed off into the neighborhood near Mountain View Circle.
Within minutes officers had set up a containment of the neighborhood and utilized the "Code Red" alert system to notify all residents and businesses in the area of the situation. Four officers with K9s helped to assist other officers a search yards and the entire neighborhood.
One of the homeowners in the neighborhood heard a commotion in his shed where he keeps his chickens. Upon further inspection, he found the suspect hiding. Anderson attempted to take off when the homeowner tackled him. Officers were then able to quickly converge and Anderson was taken into custody without any harm or incident around 6 pm.
Anderson is being held in the Davis County Jail on the fugitive warrant, avoiding apprehension, and one or more drug related charges.