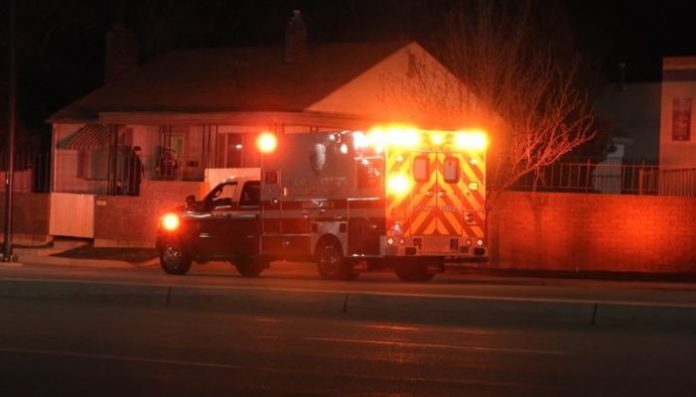 SANDY, April 2, 2019 (Gephardt Daily) — One unit was destroyed and several others were damaged in a fire at Sandy's Public Storage early Tuesday morning.
Sandy City Fire crews responded to the business, at 9101 S. State, at about 1 a.m.
"On arrival, we were unable to make access due to security gates," Battalion Chief Matt Stuebner told Gephardt Daily.
"When we got in, one unit was fully involved and it had spread to a second unit adjacent, causing complete fire damage to one and complete damage to the other, mostly smoke."
Firefighters checked out all nearby units as a safety measure.
"There was some smouldering, but no fire," Stuebner said. "There was smoke damage because the units are tight together."
Crews doused the fire quickly, he said, and remained on scene until about 3 a.m., "with fire attack, mop up, salvage and the overhaul we do on all fires."
The exact point of ignition could not be determined, Stuebner said, but nothing was found to make officials suspect arson or other criminal activity. Security cameras caught nothing unusual, and on-site alarms were not triggered, he said.
Stuebner estimated damage to the structure and unit contents at about $20,000 damage. As of late Tuesday morning, attempts to locate and notify the unit renter of the fire had been unsuccessful, he said.