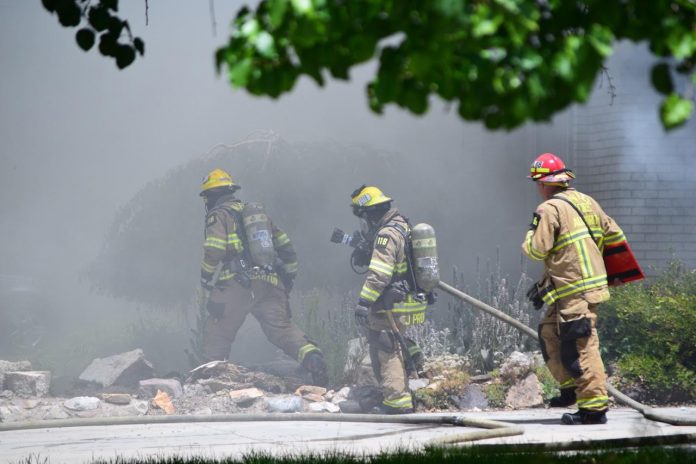 TAYLORSVILLE, Utah, June 22, 2016 (Gephardt Daily) — Arson investigators are on the scene of a fire that heavily damaged Taylorsville home Wednesday afternoon.
Firefighters were called to the scene near 2650 W. Tamra Drive and 6540 S. Ledgewood Drive at about 12:50 p.m.
Taylor Sandstrom, spokesman for the Unified Fire Authority, said when crews arrived they found smoke and flames pouring from the side of the house.
"Our crews initiated with what we call an interior attack, an offensive attack, we sent crews inside and they found the seat of the fire, and extinguished the flames," Sandstrom said.
"We searched the home for victims and none were found. One person was home at the time of the fire, the neighbors woke him up and he was able to get out with no injuries."
The owner of the home was a few houses down taking care of her father when the fire broke out.
Investigators say the fire appears to have started in a shed adjacent to the home. The cause was undetermined.
Units from UFA, West Valley Fire and Murray Fire responded and there were between 25 and 30 firefighters on scene, along with Unified Police Department.
There were no injuries to firefighters. There was some extension of the fire into the attic, rendering the home uninhabitable, but there is no dollar estimate of the damage at this time.