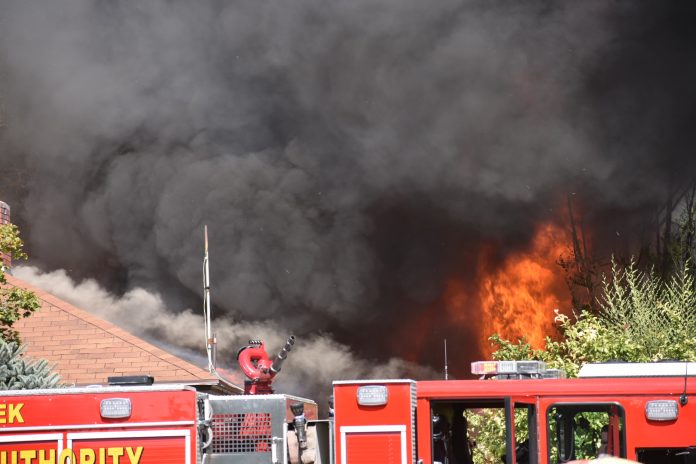 MILLCREEK, Utah, July 3, 2017 (Gephardt Daily) — Firefighters are on the scene of a two-alarm fire involving multiple structures in the Millcreek area Monday afternoon.
The blaze near 3329 S. Scott Court and 735 East was called in around 4:30 p.m.
When firefighters arrived they found a single-family home engulfed in flames with an RV and backyard carport also on fire.
Kristen Cooper — a longtime resident of the home — told Gephardt Daily she was alerted to the fire by neighbors. She said when she looked out the window she was floored to see a wall of flames approaching the house.
Cooper said her father had been in the backyard five minutes prior to the fire, but had managed to escape. She also expressed concerns for her pet cat, which was missing.
There were no other reports of injuries.
Firefighters managed to bring the fire under control in about 45 minutes. The cause of the fire had yet to be determined.
Gephardt Daily has a crew the at location and will update the story as more information becomes available.