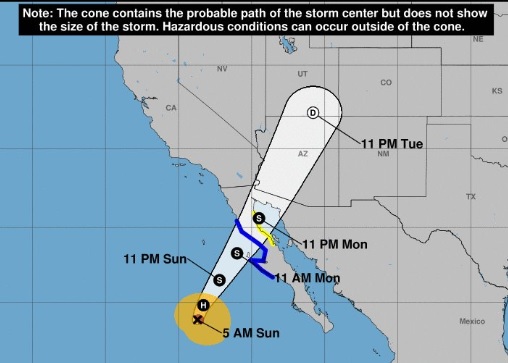 SALT LAKE CITY, Utah, Sept. 30, 2018 (Gephardt Daily) — The National Weather Service in Salt Lake City has issued a flash flood watch for large parts of Utah for Monday and Tuesday.
A tweet from the National Weather Service said the watch goes into effect at 3 p.m. Monday for southern Utah, and 6 a.m. Tuesday for northern Utah and southwest Wyoming.
The areas that are likely to be affected by rainfall and possible flooding are shaded green on the map below.
The tweet said the watch is in effect until 4 a.m. Wednesday.
In a follow-up tweet, the NWS said Hurricane Rosa may result in heavy rainfall and the potential for flooding in Utah.
"The position over Utah is post-tropical depression Rosa," the tweet said.