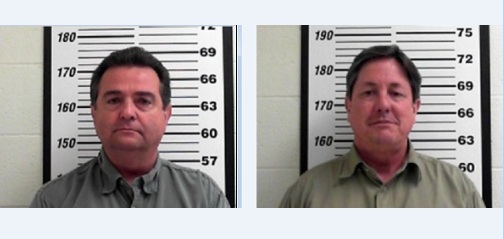 ST. GEORGE, Utah, March 23, 2016 (Gephardt Daily) — The food stamps fraud trial of 11 members of the FLDS church will move from St. George to Salt Lake City, and it has been scheduled for the end of May.
Magistrate Judge Robert Braithwaite said this week that although St. George's federal court has a large courtroom available, an even larger courtroom in Salt Lake City, used by District Judge David Nuffer, will be used to try the case against the indicted leaders and members of the Fundamentalist Church of Jesus Christ of Latter-day Saints.
Braithwaite also said the May 31 trial date could change if attorneys ask for more time to prepare their cases. The trial is expected to last about four weeks.
Braithwaite said that most of the defendants live in the twin polygamist communities of Hildale, Utah, and Colorado City, Arizona, most of their attorneys live in the Salt Lake City area.
The defendants are charged with diverting federal funds from SNAP, the Supplemental Nutrition Assistance Program, formerly known as food stamps.
According to charging documents, FLDS leaders instructed the church members who had qualified for SNAP benefits to redeem them at specific businesses controlled by the FLDS Church so the government funds could be used for church purposes rather than for the legal recipients of the benefits.
Federal officials allege that hundreds of FLDS Church members participated in the fraudulent transfer of SNAP funds, bilking the system out of more than $12 million.
Those charged in the case are Lyle Jeffs, 56; Kimball Dee Barlow, 51; Ruth Peine Barlow, 41; Winford Johnson Barlow, 50; Rulon Mormon Barlow, 45; Preston Yates Barlow, 41; John Clifton Wayman, 56, all of Hildale; Hyrum Byugnal Dutson, 55; Kristal Meldrum Dutson, 55; and Nephi Steed Allred, 55, all of Colorado City, Arizona; and Seth Steed Jeffs, 42, of Custer, South Dakota.