SALT LAKE CITY, Utah, Feb. 1, 2023 (Gephardt Daily) — Four elk died after part of a larger herd wandered onto Interstate 80 near the Interstate 215 interchange Wednesday morning.
"Around 40 elk are causing delays on Salt Lake County's east bench," a 9:05 a.m. Utah DWR tweet says. "Expect delays on all roads near the I-215/I-80 interchange (including Foothill Dr., I-215, and I-80) as we help DWR get the elk across the road safely.
Utah Division of Natural Resources spokeswoman Faith Heaton Jolley also tweeted about the chain of events.
"Unfortunately, two of the elk were hit and killed by vehicles prior to our arrival and two others were injured, which we had to euthanize," Jolley wrote. "The elk that were euthanized will be donated to Utahns through the Game Meat Donation program, so the meat won't go to waste."
The majority of the elk were on the Salt Lake Country Club golf course in the area, she wrote, "However, this morning, a group of roughly 20-30 elk broke off from the group and moved near the freeways."
Jolley told Gephardt Daily she had not heard of any humans being injured during the incident.
UDWR tweeted again at 9:24 a.m.: "All roads are open, but traffic is slowed." The next tweet, a minute later, advised drivers to "Be on the lookout for stray elk from the herd, likely between 3300 South all the way to 2300 East on I-80."
Then 9:34 a.m.: "All traffic control in the area has ceased. The herd is now above Foothill Drive and has gone to the top of the mountains. We are unaware if there are stragglers, so continue to be cautious."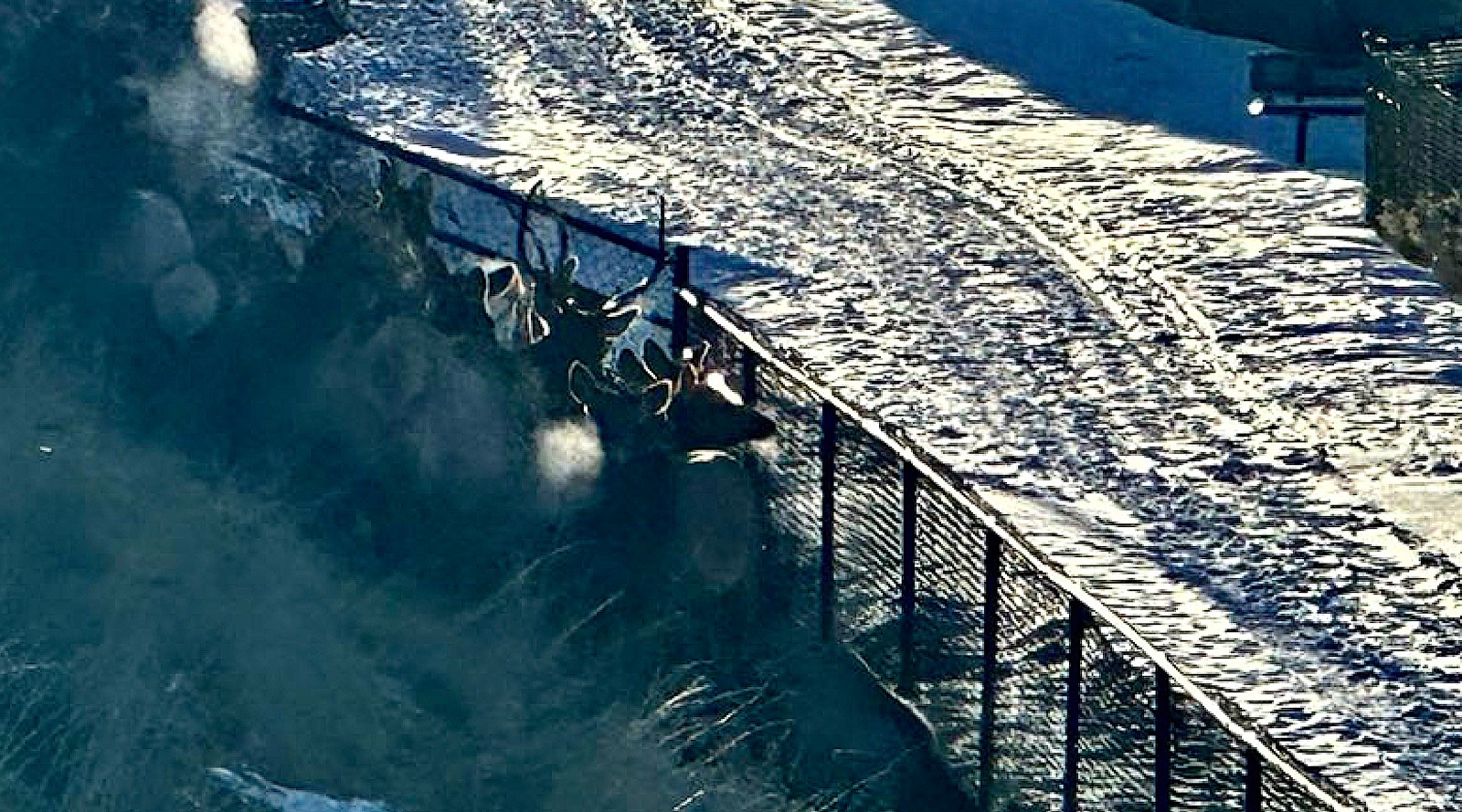 After the incident, the Utah DWR tweeted some explanations.
"They have migrated to lower elevations in search of food, due to heavy snowfall in the mountains. It is common for elk, deer & moose to migrate to lower elevations during the winter months when their food sources are covered by snow in the mountains. Due to the significant snowfall this winter, we are seeing an increase in the number of big game animals migrating into cities….
"UtahDOT has been an amazing partner in these efforts & temporarily closed the lanes of traffic around 9 a.m. on I-215 and I-80 so our biologists and conservation officers could herd the elk across both freeways into a safer area."