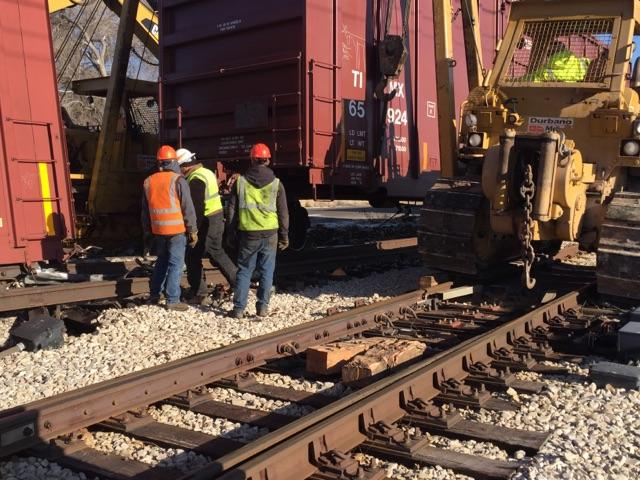 WEST JORDAN, Utah, Dec. 23, 2016 (Gephardt Daily) — A freight train derailed in West Jordan Friday morning, causing delays for TRAX passengers.
Officials confirmed that the derailment happened near 4000 W. Old Bingham Highway at about 6 a.m., and that no one was injured. It's not yet clear who the owner and operator of the freight train is.
It's not yet known how the derailment happened, but Utah Transit Authority tweeted at 6:25 a.m. that Red Line passengers would have a bus bridge from Fashion Place to Daybreak, and delays should be expected throughout the morning commute.
UTA tweeted that TRAX trains resumed normal service just after 2:30 p.m. but residual delays were expected.