WEST VALLEY CITY, UTAH – July 31, 2015 (Gephardt Daily) – U.S. Marshals Service Violent Fugitive Apprehension Strike Team in Utah were able to successfully track and arrest two alleged child molesters who have been on the run for 17 years.
According to amwfans.com, Willam Balser and Robin Robinson were featured on America's Most Wanted in 2007 where it was reported that for eight years, since Robinson's two daughters were only nine and 14 years old, Balser molested and abused them five to six times a week while Robinson stood back and watched.
According to the Manteca Police, Balser was charged with multiple counts of child molestation including unlawful intercourse with a child, lewd acts with a child, and continuous sexual abuse of a child and a warrant charging Balser with these offenses was issued in 1998 by the Manteca Municipal Court with a bail of $1,000,000.
According to police, in 1994, one of Robinson's daughters complained about the abuse to police and Balser was arrested, but Robinson was able to convince her out of pressing charges and he was eventually released.
In 1998, Robinson's daughters went to the police once again but this time they hid at a friends house, never returning to their home. When police arrived at the home they were all living in, Balser and Robinson were gone.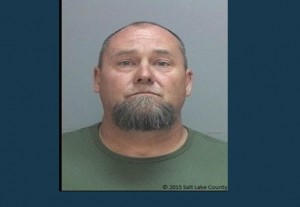 Over the years, Balser had been spotted in Washington, Las Vegas, and central California but in 2015, investigators developed new information that began to shift their focus on Salt Lake City.
Investigators in California believed that the couple had assumed new identities and were living somewhere in the area  so they forwarded the information to the VFAST team in Salt Lake City to follow up.
VFAST members spent weeks conducting surveillance and on Wednesday, July 29, they observed who they believed to be Balser and Robinson at the same residence in the 4400 block of Dean Street in West Valley City.
Officers surrounded the house and both Balser and Robinson came out of the home and were arrested without incident.
Like Us on Facebook for more stories from GephardtDaily.com