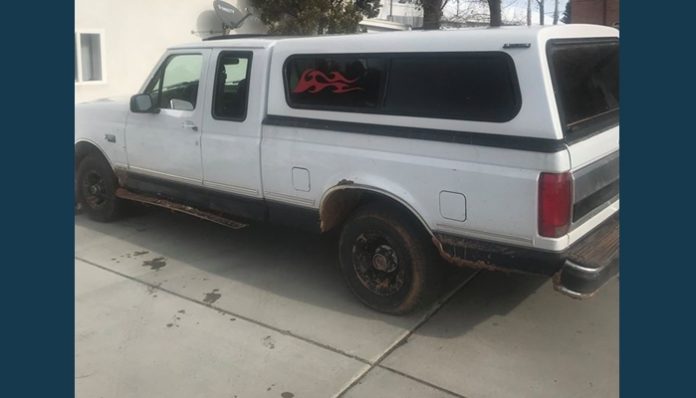 GARFIELD COUNTY, Utah, Dec. 3, 2019 (Gephardt Daily) — Garfield County Sheriff's officials are searching for information after an abandoned truck was found by the Egypt Trailhead near Escalante.
"The Sheriff's Office has located an abandoned 1994 Ford F-150 pickup truck, white in color with a lot of rust on the lower portion of the vehicle," said a Facebook post from Garfield County Tuesday afternoon. "The license plates and all identifying numbers on this vehicle have been removed."
The post said the truck is made distinctive by the red flames on the window of the camper shell, a small sticker of a skier on the tailgate, and the running boards, which are made from snow skis. There was also a first aid kit inside the vehicle with a University of Utah logo on it.
Garfield County Sheriff's Office is asking anyone who may recognize this vehicle to immediately contact them at 435-676-2678.