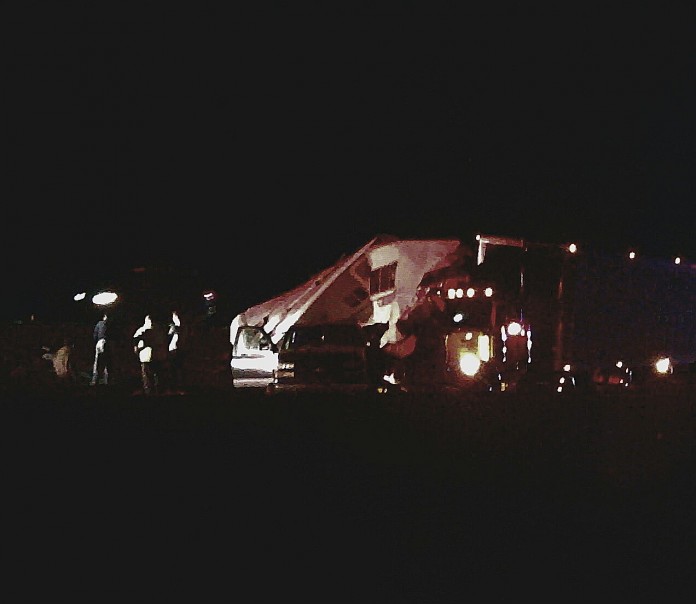 MEADOW, Utah, Feb. 17, 2016 (Gephardt Daily) — A semi-truck collided with a slow moving camping trailer on I-15 just south of Meadow Wednesday night, causing minor injuries.
According to Utah Highway Patrol trooper Jordon Mortensen, the accident happened just after 8 p.m. about four miles south of Meadow. The driver of a half ton Chevy pickup was pulling a 24-foot camping trailer, driving in right lane about 45 mph, with no lights on the trailer.
" A semi-truck traveling the same direction at about 75 mph came up behind him," Mortensen said. "He did not see the trailer and literally crashed right over the top of it."
Mortensen said the driver of pickup had some face lacerations and was treated on scene. The driver of semi was not injured.
Because of the time of night, Mortensen said traffic has not been affected.
"They are still in the process of clearing the scene tonight and will be assessing the accident more in the morning," Mortenson said. "That could cause some delays as they continue to clear debris."
Mortensen also said the driver of the pickup will be issued a citation for not having lights on the back of the camping trailer.