SALT LAKE CITY, Utah, Dec. 31, 2015 (Gephardt Daily) ─ By all accounts, 2015 was a banner news year, especially in Utah, where controversial social issues, such as the legalization of gay marriage, the debate over Planned Parenthood funding, and the role of women in the LDS priesthood were front and center.
These were just a few of the hot-button stories Gephardt Daily covered in 2015 – stories viewed by nearly 2 million readers since our launch in June.
Here are the 10 stories that you, our Gephardt Daily readers, clicked on the most, listed in descending order:
LDS Church Leaders Issue New Directive On Gay Marriage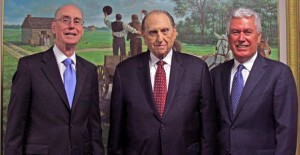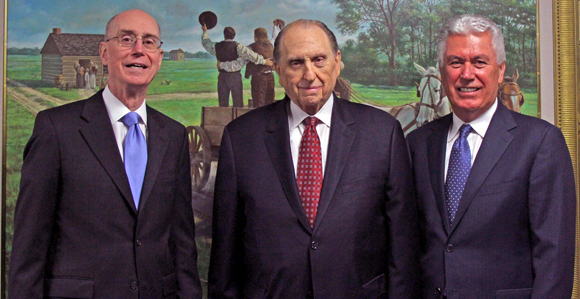 The United State Supreme Court's 5-4 decision that made same-sex marriage legal in every state was announced on June 26. Gephardt Daily's top story for 2015 was on the response of the Church of Jesus Christ of Latter-day Saints, published in a letter dated June 28.
The LDS Church reaffirmed its tenant that, "Marriage between a man and a woman was instituted by God and is central to His plan…." The directive also addressed questions about how the court's decision affected religious freedom. To read the story, click here.
Renewed Health Concerns For LDS President Thomas S. Monson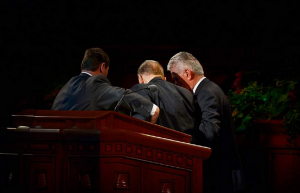 When Thomas S. Monson, the 88-year-old president of the Church of Jesus Christ of Latter-day Saints, appeared to falter while speaking at an Oct. 4 General Conference session, church members were concerned about his health.
Gephardt Daily readers found a report on the incident, and a response by LDS spokesman Eric Hawkins, by reading an article you can see by clicking here.
LDS Church Releases Statement On Persistent Doomsday Rumors
Take one rare celestial occurrence, a blood moon coinciding with a super moon, and add the work of LDS author Julie Rowe, sharing her vision of an apocalyptic future.
The recipe left quite a few of the LDS faithful stirred, prompting the Church to put out a statement about the value of preparation and a warning about taking author's personal opinions too seriously. Read Gephardt Daily's article here.
EXCLUSIVE: Parents Of Missing Utah Teen Macin Smith Speak Candidly About Son's Disappearance
Macin Smith, a 17-year-old from St. George, went missing on Sept. 1 after a family argument. He has not been seen or heard from since.
When Macin's parents decided to share their story, they gave Gephardt Daily an exclusive interview.
To view the video, published Nov. 1, click here.
University Of Utah Football Players Wounded In Campus Area Shooting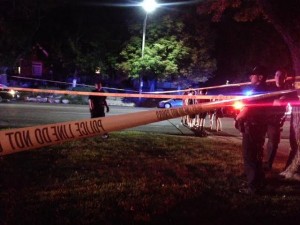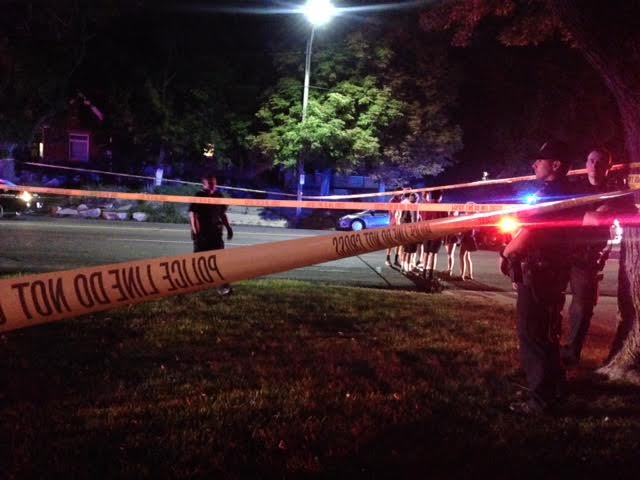 Two people being shot is big news, but when the two are University of Utah football players, fans want information -fast.
On Sept. 13, sophomore tight end Lo Falemaka and freshman running back Marcel Brooks-Brown were both shot in the torso during an altercation at a party.
Both men recovered. Law officers were looking for three suspects. No arrests have been made. Read the original story here.
Longtime Sandy Restaurant Destroyed In Early Morning Gas Explosion
A family style restaurant can attract a few fans when it's around for nearly half a century, and devotees of Johanna's Cafe & Deli, on South State Street in Sandy, wanted information when a gas explosion took out the eatery in the snowy, early hours of Dec. 14.
Gephardt Daily shared video of firefighters on the scene. See it by clicking here.
EXCLUSIVE: Women's Priesthood Advocate Calls New LDS Church Essays 'Lies'
Human rights attorney Kate Kelly was excommunicated by the Church of Jesus Christ of Latter-day Saints after publicly insisting women be allowed to hold the LDS priesthood.
So Kelly had a bad reaction when the church released essays on the issues of that and the idea of a Heavenly Mother.
See her reaction, posted Oct. 24 on video, by clicking here.
Utah Gov. Cuts Off Funding For Planned Parenthood
When Utah Governor Gary Herbert on Aug. 14 announced he was cutting funding to the Planned Parenthood Association of Utah, it made headlines and got people talking around the globe.
But PPAU president and CEO Karrie Galloway only made time to talk to Gephardt Daily. To see Herbert's prepared statement in print and Galloway's reaction on video, click here.
Utah Docs Beating Deadly Skin Cancer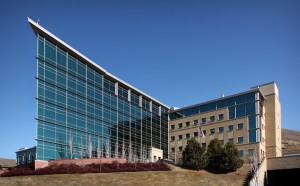 Huntsman Cancer Institute announced its researchers seem to be on the cusp of curing melanoma, one of the deadliest forms of skin cancer.
Bill Gephardt talked to the experts on a story published July 1 on Gephardt Daily. To check out the text and video, click here.
LDS Church's Policy Changes Prompt Mass Resignations In Downtown Salt Lake City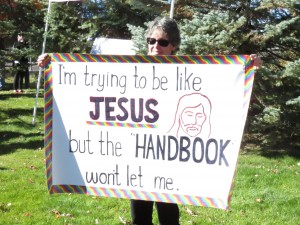 Organizers of the LDS Mass Resignation, publicized on Facebook, expected a few hundred people to show up at their Nov. 14 event.
The actual number turned out to be more than 2,000, and ─ counting those who resigned from the Church of Jesus Christ of Latter-day Saints in association with the event or afterward using the attorney who had worked the event ─ the number of resignees was closer to 4,000.
The LDS Mass Resignation was organized in reaction to an LDS Church reaffirmation of its stance that gay couples living together, even if married, should be regarded as apostates. In addition, the church's early November announcement stated that the children living in same-sex households could not be baptized into the Church until such children reached adulthood and renounced their parents' lifestyle.
Read about the mass resignation by clicking here.