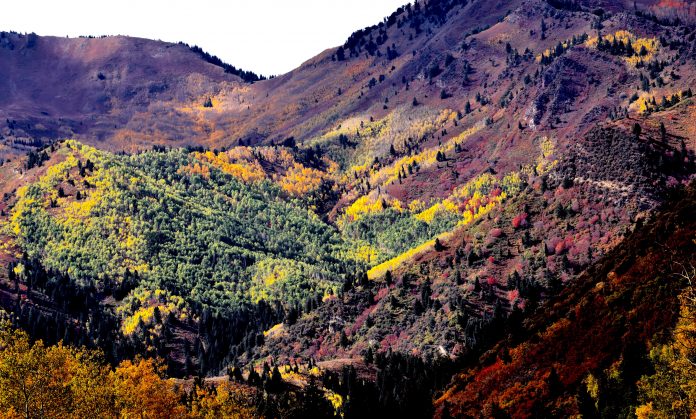 BIG COTTONWOOD CANYON, Utah, Oct. 1, 2018 (Gephardt Daily) — It's been quite a while since Utah's seen significant rainfall, but that's about to change.
A nasty storm front pushed by the remnants of former Hurricane Rosa in the Pacific is already bringing moisture to the state with heavy rain over the next few days posing a serious risk for flash flooding and mudslides in areas of the state scarred by recent wildfires.
Gephardt Daily's photojournalists were in Big Cottonwood Canyon Monday afternoon when a fast-moving storm cell blew through the area, bringing with it wind, rain … and perhaps a tiny bit more.
You know — the "s" word.
Take a look at our top photo of the day.
Is that what we think it is?