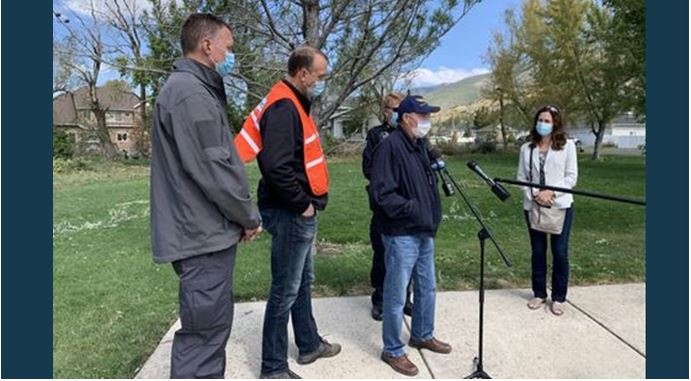 UTAH, Sept. 9, 2020 (Gephardt Daily) — Gov. Gary Herbert has declared a state of emergency for Utah following high winds Monday night into Tuesday morning.
Herbert made the declaration while touring Centerville Wednesday to see some of the damage.
"In Centerville, announcing I am declaring a State of Emergency following yesterday's wind event," said a tweet from Herbert.
"I'm amazed at the efforts of Utahns working together to clean up the damage."
Herbert is expected to formally announce the state of emergency at 2 p.m.
Gephardt Daily will have more on this story as information is made available.
Read the declaration below:
EO-2020-61 Declaring a State of Emergency Due to Severe Weather (1)