SALT LAKE CITY, Utah, Feb. 3, 2023 (Gephardt Daily) — Gov. Spencer Cox issued an executive order Friday to raise the Great Salt Lake causeway berm by 5 feet to increase the lake's overall depth and decrease its salinity.
The order directs the Utah Division of Forestry, Fire and State Lands to raise the water flow berm height from 4,187 feet to a minimum of 4,192 feet.
On Nov. 3, 2022, the Great Salt Lake reached an all-time low surface elevation of 4,188.5 feet, according to provisional U.S. Geological Survey data. Lake levels are causing a significant increase in salinity and threatening the Great Salt Lake ecosystem, the governor said.
"The Great Salt Lake is crucial to our environment, ecology and economy, and we must do everything we can to protect it," Cox said in a news release.
"We've been blessed with significant snowpack so far this winter, and this executive order will allow the state to move quickly to increase the lake level in the South Arm by capturing spring runoff. We don't want to miss this opportunity to safeguard the lake," he said.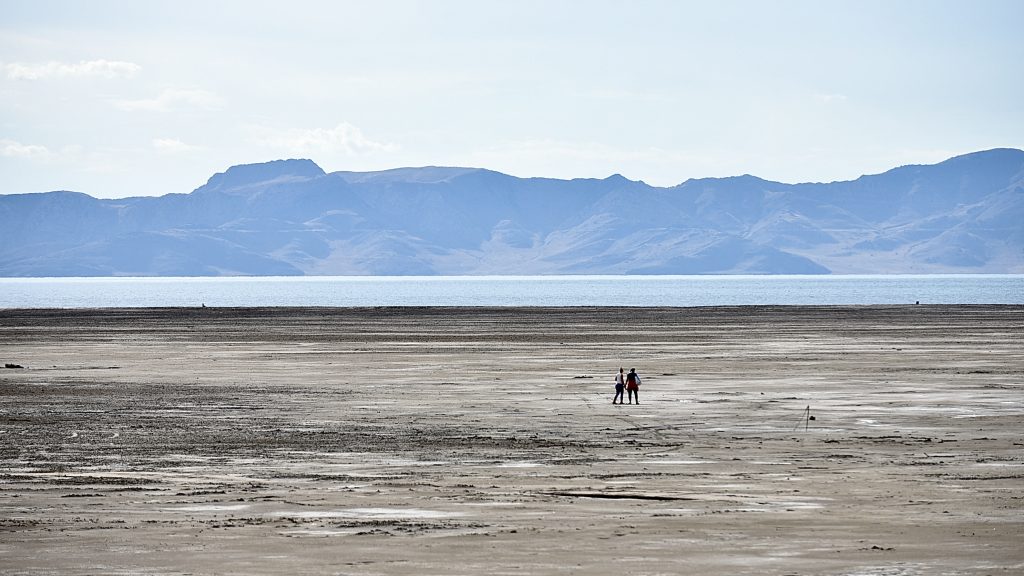 Increasing the berm to 4,192 feet will increase the Great Salt Lake's overall depth and decrease the salinity of the lake's South Arm, according to the order.
The state Natural Resources and Environmental Quality departments are preparing a berm management plan to guide future adjustments to berm height, according to the governor's office.
The executive order will expire when that management plan has been adopted and implemented.