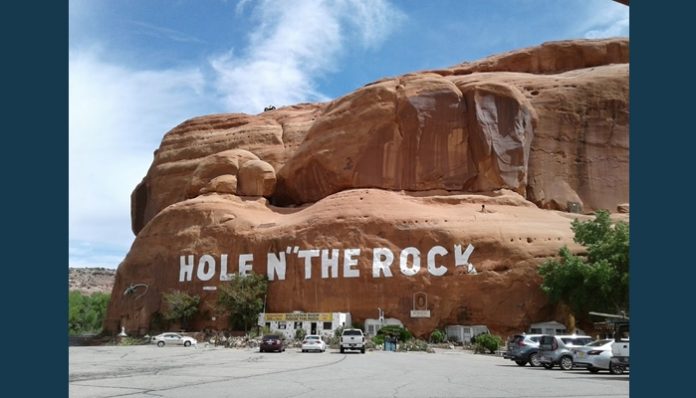 GRAND COUNTY, Utah, Dec. 2, 2019 (Gephardt Daily) — Grand County Sheriff's officials are warning of closures on U.S. Highway 191 between La Sal Junction and Hole N" The Rock south of Moab beginning Monday.
The Utah Department of Transportation has begun a two-mile safety improvement project that will require regular road closures to accommodate blasting, said a Facebook post from Grand County Sheriff's Office.
The road closures will last up to 45 minutes and are scheduled for 9 a.m today through Thursday, and Dec. 9-12 (also a Monday through Thursday.)
"The project aims to improve recovery for vehicles that wander from the travel lanes by excavating into existing rock cuts and upgrading barrier to new standards or removing barrier where slopes can be leveled," the post said.
The road will closure completely at these times, then delays of up to an additional 45 minutes are possible after the road is reopened to single lane, alternating traffic.
There may be single lane closures at other times with alternating traffic and delays of up to 20 minutes.
"Motorists should be prepared for lower speeds and traffic queues due to the lane closures and the effect of the steep grade on larger vehicles attempting to start and stop," the post said.
Blasting is anticipated to continue through December.
The UDOT website has more information.