SALT LAKE CITY, Utah, July 28, 2016 (Gephardt Daily) — "My magic is for the everyman, or should I say the everyperson," says Andrew Nadon, one of two magicians, also a mentalist, appearing at the Great Salt Lake Fringe Festival 2016.
"My show is good for children, good for adults, the elderly — they all really enjoy it."
Nadon performs under the name aLittleMentalist. His show is entitled "A Positive Future In Mind."
Some would call this year's Fringe Festival a magic feat in itself. The four-day festival, founded by Westminster College students and staff, last year hosted 27 theater companies that put on 110 performances, earned more than $16,000 in ticket sales and drew nearly 2,500 attendees.
Since last year, the festival has doubled in size. The 2016 festival will have 50 companies putting on 250 performances in eight venues in the heart of Sugar House.
One hundred percent of the ticket sales go directly to the artists. Performances, which are original works and run 45 minutes to an hour, are unadjudicated, meaning they are selected on a first-come, first-served basis or lottery.
Participants range from Nadon, who is doing four performances, to Salt Lake theater actor Topher Rasmussen, who is juggling three shows, one of which he wrote.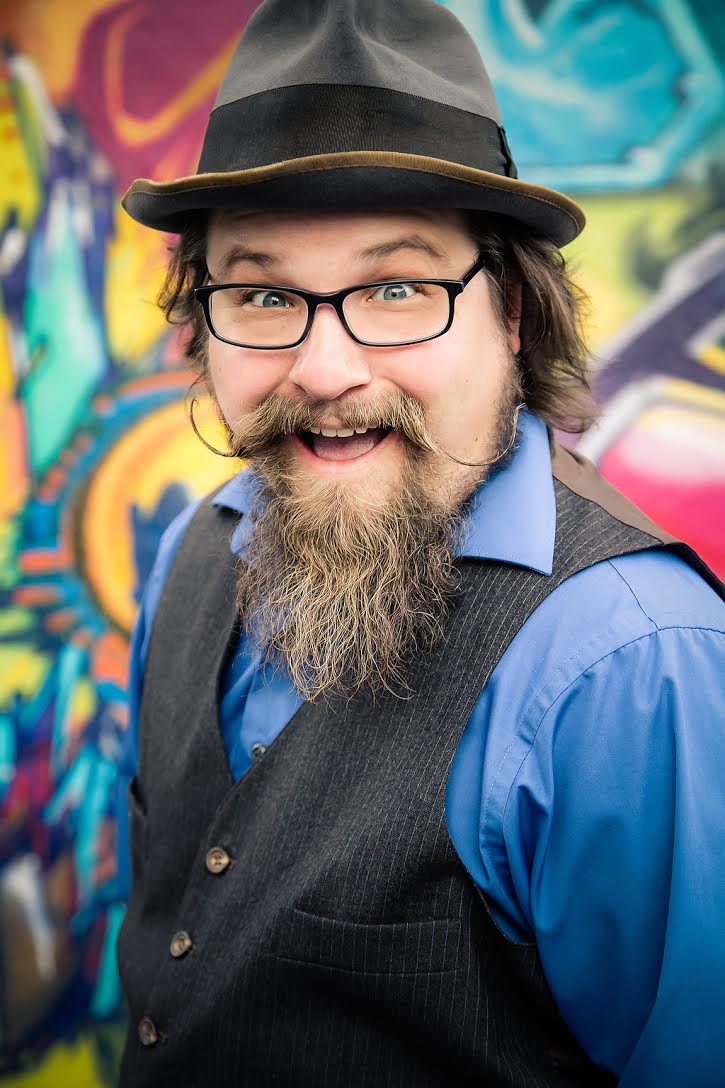 Nadon's love of magic started at a young age when he watched a David Copperfield special on television. He honed his magic for many years, but only performed for friends and family.
After studying musical theater at Weber State University, he decided to move to Chicago, and sold all his magic gear to a friend for $200.
"I wasn't using it anymore," he said. "After five years in Chicago attempting my theater, I moved back to Utah and finished my degree at Weber State. A year after that I started magic again, and that got my mind thinking about mentalism. I started studying it, and what I lacked in confidence in magic, I found doing mentalism."
Mentalism is defined as a performing art in which its practitioners appear to demonstrate highly developed mental or intuitive abilities.
"You make an enormous show out of something so simple." said Nadon.
His new act led him to public performances in Salt Lake Ciry. After a couple of years, he started to incorporate magic back into the show, which has led him to his performance at the Fringe Festival.
"I begin with magic, classics, stop in the middle and talk to the audience. I sort of suggest, if everything I've done up to this point has been a trick, what if there might be something that seems real…."
Nadon's four performances are the Foundry, in the main Fringe Factory venue in Sugar House.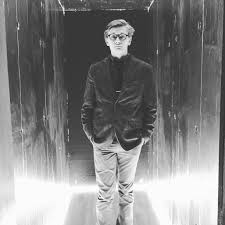 Rasmussen, in contrast, is acting in three shows with 18 performances. Rasmussen says he doesn't have trouble keeping the shows in separate boxes in his head as they are so distinct from each other.
He's appearing in Brabble Arts' "Hamlet and Ophelia Go Swimming," a traditional black-box piece; Grassroots Shakespeare Company's "Antony and Cleopatra," which takes place outside on a wooden stage; and Sackerson's "The Worst Thing I've Ever Done," which is in a box built for one actor and one audience member.
"As far as three-shows-at-a-time goes, I'm prepared for the challenge," said Rasmussen. "At the end of every summer tour, Grassroots Shakespeare Company puts on a triple header: three Shakespeare plays in a row, typically around six hours. I've done shows with Grassroots for about five years now, including three triple headers. It's a test of my endurance, but the energy I get from each audience keeps me going."
Rasmussen says he's also going to try and fit in at least seven shows as an audience member this year. He appreciates the Fringe, he said, because it provides a platform for emerging artists.
"In addition, the process of creating a micro-production turns aspiring students of theater into real theater-makers, which is invaluable," he said. "The festival brings the younger, newer side of the Salt Lake theater scene together in a supportive, high-energy week-and-a-half of insanity, and I can't wait to see what this year's festival is made of."
Emilio Casillas, festival director, said that after a successful first year, the team knew it could expand the number of artists, performances and venues. The next step, he said, is to welcome the audience to eight days of performances. And the step after that, of course, is to cast an eye forward to next year's festival.
"Looking ahead to year three, I can already guarantee a smoother, more streamlined process just based on all of the things we have learned, and all of the ideas and suggestions pouring in from our artists," Casillas said.
"Looking forward, I expect the Fringe to grow primarily in reputation and attention. Additionally, we hope to attract artists from outside Utah. This year we are playing host to companies from Idaho, New Mexico, and California, and in the coming years we would like to see that list of states and even countries continue to grow. This sort of networking allows local artists to connect and collaborate with other companies they would have otherwise never encountered."
And as for magician Nadon, his main aim is that his audience leave his shows with a positive energy they can take out into the world.
"I don't try and bring pretension or airs," he said. "Magic all started in shamanism, and shamanism, people used it to instill values, and I use magic for something like that, to parallel things, talk about things that are important and are worth changing."
"Great Salt Lake Fringe Festival" runs from 11 a.m through midnight, July 29 through 31 and August 3 through 7 at The Fringe Factory, 2234 Highland Drive, Westminster College Jewett Center for the Performing Arts, 1200 E. 1700 South and Sprague Library (Kids' Fringe), 2131 S. 1100 East.
For ticketing options, which start at $10, click here, and for more information click here.