Greg Miller Steps Down: A Community Reacts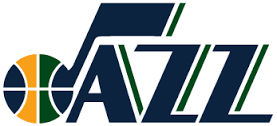 SALT LAKE CITY, March 16, 2015 (Gephardt Daily) – Monday afternoon the Utah Jazz posted a video on Instagram of Gordon Hayward at practice working with Utah Jazz Head Coach, Quin Snyder and assistant coach Johnnie Bryant with the caption "Teaching Moment #CHAatUTA."
Nearly an hour later it was the talk of the town that the Miller organization sent out a news release stating that CEO of the Larry H. Miller of Companies, Greg Miller has stepped down.
Linda Lucetti is the executive president of corporate communications for The Larry H. Miller Group of Corporations, and according to her, today's announcements are all part of the long-term plan.
"Basically, because the LHM group of companies is a private family owned business, Larry and Gail have long been looking at what they would do for future generations," Lucetti said. Lucetti stated that it was always assumed that at some point they would want to go this direction. "It's not new, it's not abrupt," she said.
The Miller family still has a a family board of trustees, according to Lucetti. "They just don't feel the need to be here on a day-to-day basis."
"Greg has doubled the sized of the company in terms of revenue and employees during his tenure," Lucetti said. "Greg always described himself as more of a hands-off business manager than his, father, which is actually a good thing, because it's allowed him to get to a point where he can step back like this."
Lucetti explained that each of the LHM Enterprise groups has a President, each of whom reports to Clark Whitworth, president of the management company, who reported to Greg Miller, and will now report to a board of directors.
"Except for the very few of us that worked directly with Greg, nobody's really going to notice a difference," Lucetti stated. "It's still business as usual. The Miller family is still very much committed to its community, employees and businesses."
Lucetti said that the goal is to make sure that the company stays privately owned and intact for future generations.
John Rogers, the managing editor of The Enterprise, Utah's Business Journal, thinks that fans will be concerned but doesn't believe the changes will make a huge change in the franchise.
"I think the face of the Larry H. Miller Company is the Utah Jazz," said Rogers. "The sports community will of course be worried whether or not this means the end of that era, but because of the passion Larry Miller had and the fact Greg Miller will still remain on the NBA's Board of Governors, the effects of Greg and Steve Miller stepping down will probably make little difference."
Rogers went on to explain that the Miller company might be becoming too big to be run as a "family business," and to grow properly they may need become a corporation. They may need to go public.
Utah Jazz fans have been especially taken back by the news and have turned to social media to express their thoughts and concerns.
"Shocking to say the least, nobody expected this. It's a 'wow' factor. Interesting to see the direction of the franchise," said Travis Anderson.
"Looks like the organization is taking on an outside partner. They want to play now. Who can blame them?" said Lane Bird.
"No one cares more about their team and city than the Millers. It's very sad to see them step down… At the same time I wouldn't trust anyone more to make sure the team and the city and the fans are taken care of. I think we will be just fine." said Andrew Wilson.
One question that is running through just about every Jazz fan's mind is, "Will the Utah Jazz franchise be sold and moved to another state?" With Greg Miller stepping down from the Utah Jazz and Steve Miller, stepping down from his role as president of Miller Sports Properties, could this restructure of the organization mean the Miller's are ready to move away from the organization all together?
"In the wake of Miller stepping down, I just keep asking the worst Q's: 'What does this mean? Are we headed to Seattle?" wrote Joshua Beal.
Utah Jazz fans remain thankful for the service that Greg and Steve Miller have given to the state of Utah.
"Thank you for the decades of giving us fans in Utah something to cheer for!! ‪#WeAreUtah" said Kemmer Palmer.
"I think all I can say is thank you to them for everything! I suppose they have the right to have some fun too!" said Amy Higgs.
"#InGailWeTrust – truly!" said Ginger Bair, later stating, "ok, a little more serious… Doesn't worry me in the least. Jazz are in the BEST hands ever: Rigby, Lindsay, & Snyder!"
Rumors will continue to pick and roll, but at the end of the day avid Jazz fans are going to need to wait and see what the future holds. It will be interesting to see if any more details will come at tonight's game as the Charlotte Hornets (29-35) come to Utah to take on the Jazz (29-36.)
Read more about Greg's resignation here: https://gephardtdaily.com/consumer/greg-miller-resigns-as-ceo-of-larry-h-miller-group/  and more about the history of the LHM group here: https://gephardtdaily.com/local/in-good-company-a-brief-history-of-the-lhm-corporation/