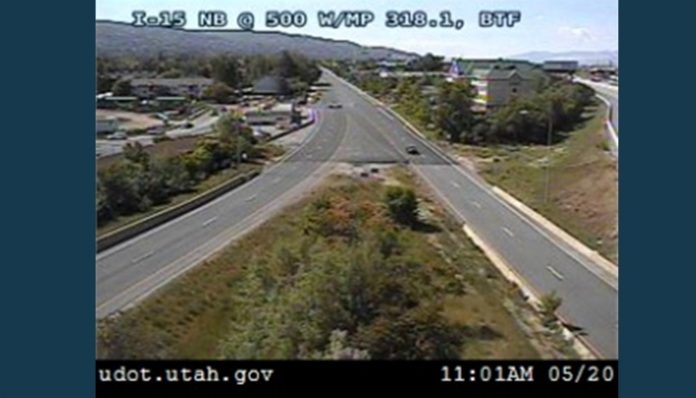 BOUNTIFUL, Utah, May 20, 2018 (Gephardt Daily) — Northbound Interstate 15 has reopened near Bountiful after a semi-truck's pup trailer rolled and spilled a hazardous material Sunday morning.
Utah Highway Patrol spokesman Sgt. Lawrence Hopper told Gephardt Daily the spill occurred at approximately 8 a.m. near the 500 West exit.
The semi lost one of the two trailers it was pulling. The pup trailer disconnected from the main trailer, rolled, and ruptured, Hopper said.
Calcium chloride, a substance found in many de-icing agents as well as salt solution, spilled across the freeway.
Hopper said HazMat crews were on scene cleaning up the spill, and though the chemical was hazardous, it was not volatile or explosive, meaning the public was not at risk.
There were no injuries as a result of the incident, he added.
All lanes of northbound I-15 were closed in the area, but reopened at approximately 1:30 p.m.
The cause of the crash is under investigation.
Gephardt Daily will have more on this developing story as information becomes available.