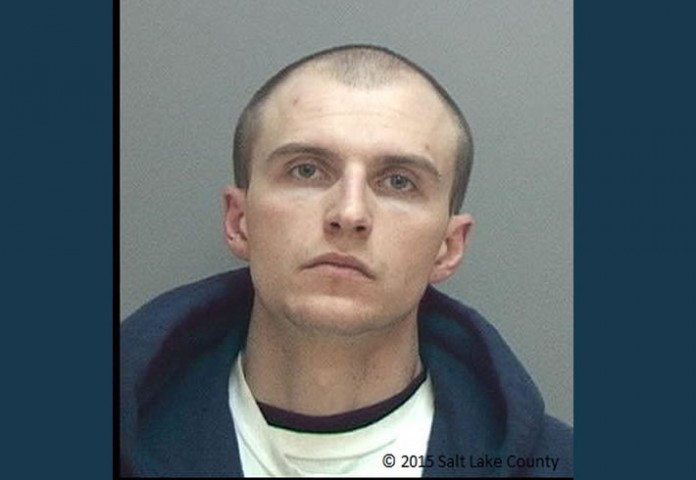 WEST JORDAN, Utah, Dec. 29, 2015 (Gephardt Daily) — A violent fugitive was apprehended by police Tuesday morning after a near head-on collision with an officer during a chase through several cities.
According to Unified Police Det. Chuck Malm, the incident started at 10:30 a.m. in Kearns when a Unified officer located a vehicle that had been stolen over the weekend.
The Suburban was stolen from an open garage in Herriman sometime during the early morning hours on Sunday. The doors were left unlocked and the keys were in plain view on the center console.
"When our officer attempted to stop the vehicle, the suspect fled," Malm said. "It was kind of a cat and mouse game but because the way the man was driving was extremely dangerous and aggressive officers, did not pursue him at the time.
"Shortly after, a detective in an unmarked car spotted the vehicle and started to follow the suspect when another officer, driving the opposite direction with his lights on, was nearly hit head-on after the suspected deliberately entered into his lane."
Malm said the officer was able to use evasive action and avoid the collision.
"Several officers became involved in the chase and spikes were used to deflate the suspect's tires," Malm said. "The suspect lost control and came to a stop where he got out and ran about 50 yards before finally giving up."
Unbeknownst to officers at the time of the chase, the suspect was 27-year-old Torey Massey who "has a violent history and is currently on parole with active warrants out for his arrest. He is a dangerous guy and needs to be off the street," Malm said.
Massey will be booked into the Salt Lake City Jail on several felony charges and parole violations.