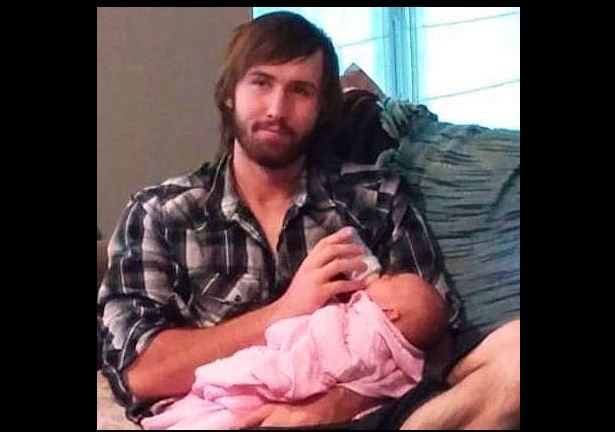 SALT LAKE CITY, Utah, Nov. 27, 2015 (Gephardt Daily) ─ With the Utah Adoption laws recently coming under fire for limiting biological fathers' rights, the Health Department has shared forms that fathers can use to notify others of ongoing paternity proceedings.
According to the Utah Department of Health, the "Notice of Commencement of Paternity Proceeding" form places a father on something called the putative father registry. If the Department of Vital Statistics receives any notice of an adoption proceeding, a form is sent back to the adoption applicants to notifying them that a paternity proceeding is in progress.
The Utah Department of Health notice comes after a Logan father, Colby Nielsen, recently had his newborn daughter taken away and given to adoptive parents while he was still in the process of completing legal proceedings for full guardianship.
Nielsen said he had long stated his objection to the adoption, but under current Utah law, the birth mother can give the baby up for adoption without the biological fathers consent.
After negative social media backlash and the start of legal proceedings by Nielson to stop the adoption, the adoptive parents returned the baby to her birth mother. According to a statement on Colby Nielson's Facebook page, he has still not been reunited with his daughter.
The Utah State Office of Vital Records form states "The biological father has the duty to protect his own rights and interests before the birth mother executes consent to adoption or relinquishes a child for adoption."
The form also states it cannot be used to establish paternity, which should be handled through Utah State Office of Vital Records. The Office of Recovery Services is able to assist in establishing paternity for a child who has not been placed for adoption.
For more information about the form or the proceedings please contact the Utah Department of Heath at 801-538-6003.