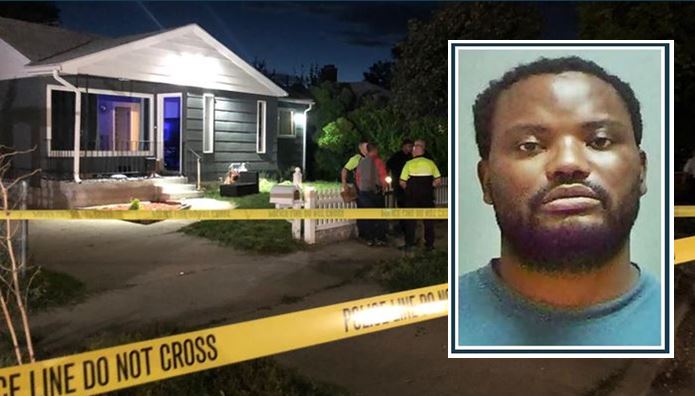 SALT LAKE CITY, Utah, Oct. 7, 2019 (Gephardt Daily) — A preliminary hearing date has been set for Ayoola Ajayi, charged in the murder of 23-year-old University of Utah student MacKenzie Lueck.
A judge on Monday set a two-day hearing set to begin on March 11, 2020, where it will be determined whether the evidence is strong enough for Ajayi to stand trial.
Charges Ajayi faces in the Lueck case are aggravated murder, a first-degree felony; aggravated kidnapping, a first-degree felony; obstruction of justice, a second-degree felony; and abuse or desecration of a dead human body, a third-degree felony.
Ajayi was taken into custody in the Lueck case after phone records linked the two just before she went missing on June 17 of this year.
Human tissue later recovered in Ajayi's backyard burn pit had a DNA profile consistent with Lueck, and her belongings also were found in the ashes.
The rest of Lueck's body was recovered from a shallow grave in an undisclosed area of Logan Canyon on July 25, after Ajay's phone records placed him at that site. He was taken into custody on July 28 and is being held without bail.
He is also facing felony charges in two unrelated cases.
Ajayi, 31, was charged in August with the abuse of a woman he contacted through a dating app and met in person prior to the alleged attack, on March 10, 2018.
The charges in that case are one count of aggravated kidnapping, a first-degree felony; and three counts of forcible sexual abuse, a second-degree felony.
Earlier in August, the Salt Lake County District Attorney's Office announced it had filed 19 charges of sexual exploitation, a second-degree felony, against Ajayi.
The new charges were based on images found on Ajayi's computer, which was seized and searched as part of the Lueck homicide investigation, a statement from the Salt Lake County District Attorney's office said.
Adding the charges in the three cases together, Ajayi faces three first-degree felonies, 23 second-degree felonies; and one third-degree felony.