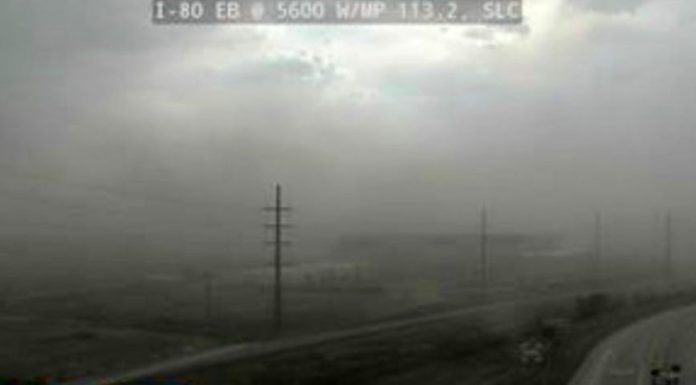 SALT LAKE CITY, Utah, July 17, 2022 (Gephardt Daily) — A grass fire buffeted by high winds "created unique hazards" for Salt Lake City firefighters Sunday evening near 7200 West and Interstate 80.
The Salt Lake City Fire Department tweeted a warning about 6:20 p.m. asking motorists to avoid the area.
"The logistics of high winds and firefighting activities have created unique hazards," the fire department tweeted.
"Right after the grass fire was fairly well-controlled, we had the monsoon winds and thunderstorm pick up," Salt Lake City Fire Capt. Jason Buhler told Gephardt Daily. "It jumped a road and then started to spread rapidly."
Crews were able to stop it from spreading and damaging any structures or vehicles in the area, Buhler said.
The National Weather Service in Salt Lake City reported wind gusts of more than 60 mph with blowing dust in the Salt Lake Valley. The highest gust was reported at 66 mph in Big Cottonwood Canyon, according to NWS.