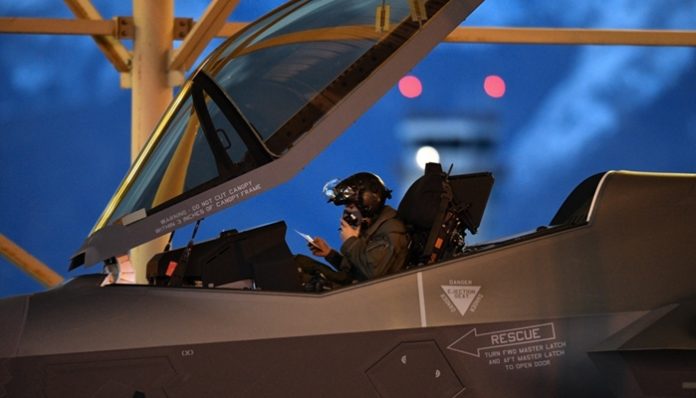 UTAH, Jan. 26, 2021 (Gephardt Daily) — Hill Air Force Base officials are explaining a sonic boom that was heard in parts of northern Utah Monday evening.
"This morning, we confirmed a sonic boom heard across northern Utah last night was the result of a combat training sortie over the Utah Test and Training Range," said a news release from the 388th Fighter Wing. "The pilot was flying in accordance with regulations and in airspace approved for supersonic flight."
Most of the time, sonic booms that occur on the range aren't heard across the Wasatch Front, the news release said.
"However, if the strong inversion layer from yesterday still existed at the time, energy from the sound wave can get trapped and persist 'as a strong signal' for greater distances," the news release added. "Our basin and range topography can exacerbate the problem."
The news release added: "All of us in the 388th Fighter Wing do our best to be good neighbors, and appreciate the support of all the communities in northern Utah as we train for our combat mission."
On Monday, officials announced that Hill Air Force Base would be conducting evening training Monday through Friday this week.
"We'll be flying later in the evening at @HAFB, with last landings between 9 to 9:30 p.m until Friday," said a tweet from the 388th Fighter Wing. "Not truly late, like the summertime, just a heads up."