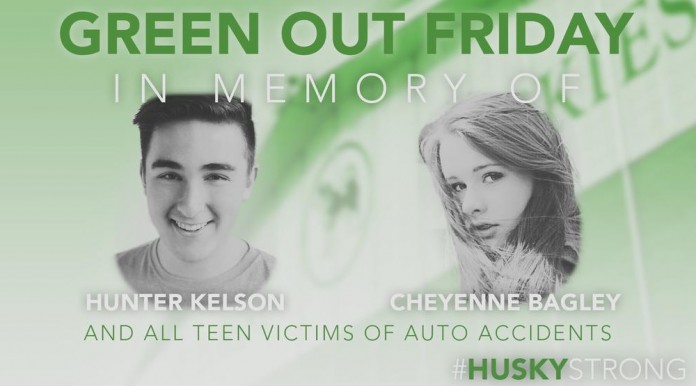 Hillcrest High Community Comes Together During Time of Tragic Loss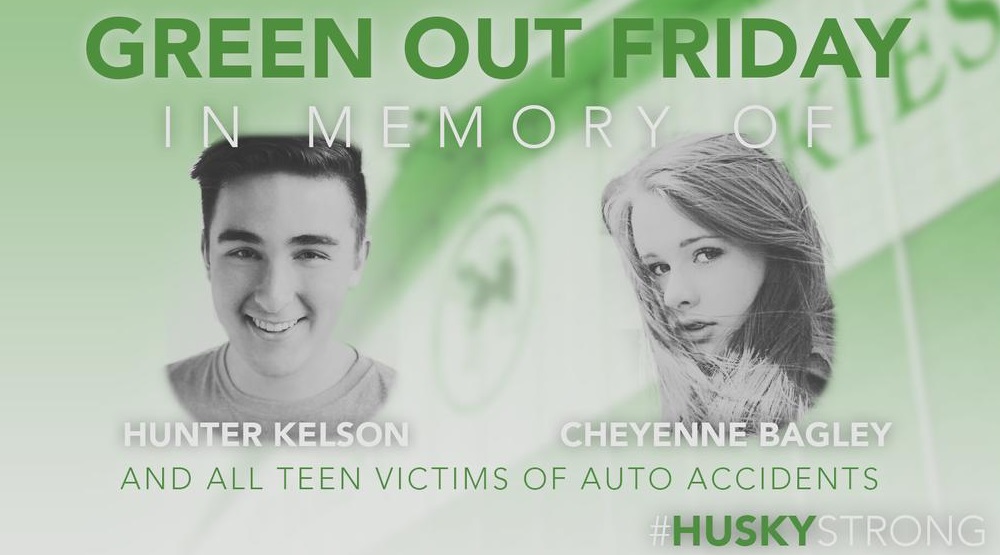 MIDVALE, UTAH – May 21, 2015 (Gephardt Daily) – Hillcrest High has seen it's fair share of loss and tragedy this year and today the faculty and students have once again come together to help their community and school deal with the tragic loss of two of their own who died in a car accident last night.
17-year-old Hunter Kelson and 16-year-old Cheyenne Bagley were both fatally injured and another student was sent to the hospital with minor injuries, around 7:30 p.m. when the Plymouth Neon they were in pulled into the path of a northbound Jeep. The impact sent the Jeep rolling, but both of those occupants, who were also wearing seatbelts, walked away with very minor injuries.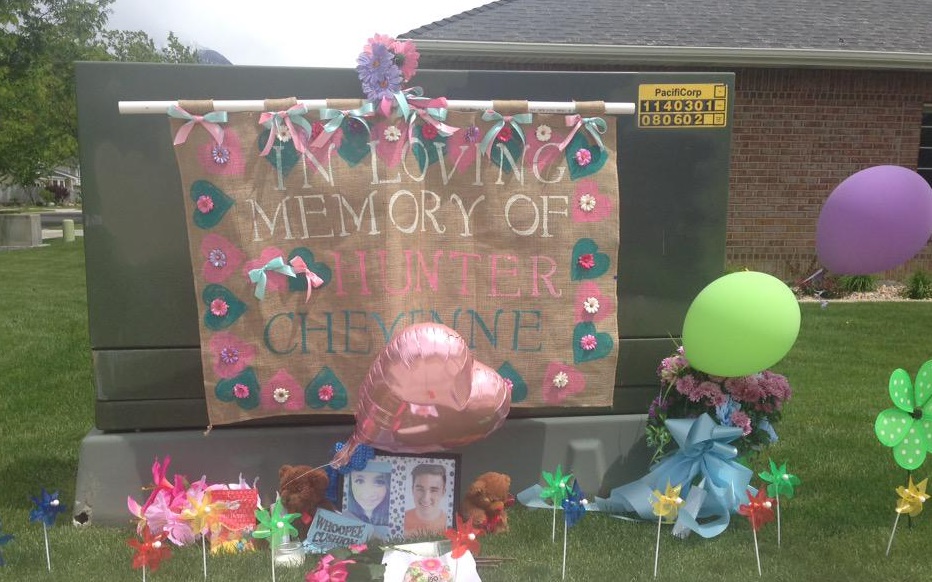 Quickly spreading around social media sites such as Facebook, Twitter and Instagram, the words #huskystrong are being used to share memories, thoughts and messages to those affected by Kelson and Bagley's passing as well as remembering others who have passed on as well.
As news of Kelson and Bagley's passing spread, the desire to band together was shared by several of the students from Hillcrest High.


The students, still in shock and trying to find ways to handle their own grief, have asked everyone to wear green tomorrow and Hillcrest students are receiving a lot of support from around the community. Students from all over the valley have promised to stand by them in a show of compassion and support.
Hillcrest teacher Lisa Williams McCloud said: "There were so many people affect by this tragic event last night. These students touched so many lives and will forever be remembered. Tomorrow as we all wear green we can come together and reflect and realize how much support we have in our husky family."



There has been a fund set up on GoFundMe for Bagley's family to cover funeral expenses as well as one for Kelson's family.
The school has been beset by tragedy recently; Hillcrest High vice principal Dr. Paul Kirby passed away on April 17, 2015 and another student, Caleb Stone, was nearly killed on March 13, 2015 when he was hit riding his skateboard on his way to school.