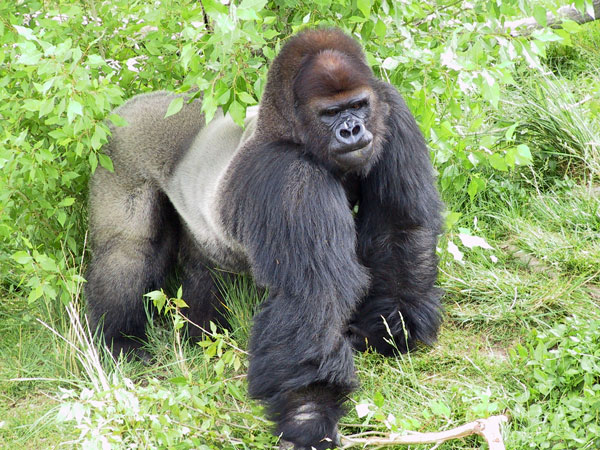 Hogle Zoo Gorilla Tino Euthanized at Age 42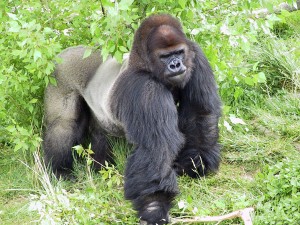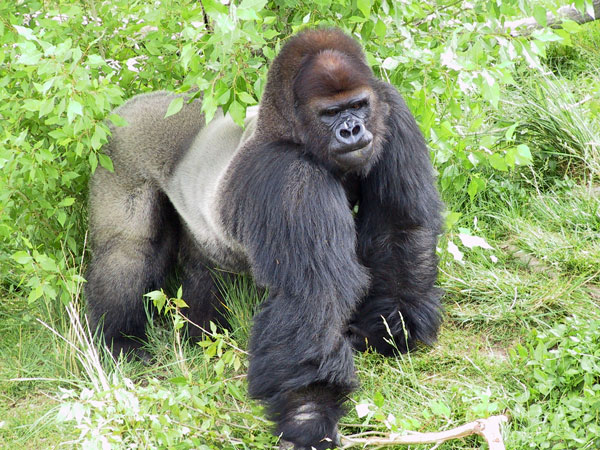 SALT LAKE CITY, UTAH – May 29, 2015 (Gephardt Daily) – Utah's Hogle Zoo is mourning the passing of adult male gorilla, Tino. The great ape was 42 years old, roughly the same as a 90 year old human, and came to Hogle Zoo in 1986 from Milwaukee.
Animal care staff made the difficult decision to humanely euthanize Tino based on his decline in strength, seeming lack of comfort and a lesser response to pain medications.
"He wasn't quite as comfortable and was having a hard time getting around," said senior veterinarian, Dr. Nancy Carpenter. "He was showing a multitude of problems and having more bad days than good – it was a quality of life issue."
Veterinary staff also believe Tino had dementia, similar to Alzheimers in humans, that was getting progressively worse.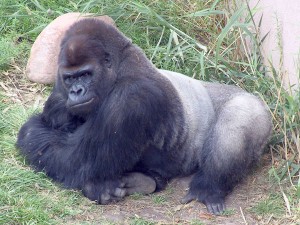 "We felt at his age, he had lived a good, long life and with the multiple problems that we didn't feel we could cure, we felt euthanasia was the best step," Dr. Carpenter said.
He got along well with the zoo's two female gorillas and was a crowd and staff favorite. "He was a great gorilla to work with," Carpenter said. "He was very responsive to keepers and veterinary staff."
"He was a spirited and playful guy who loved to have his toes tickled," said senior ape keeper Erin Jones. "We'll miss hearing his happy grumbles in the building."
Community relations co-ordinator for the zoo Erica Hansen said: "Tino is a huge loss for us, his history is very long, and he was a community favorite. His presence was so big."
Hogle Zoo still has three Western Lowland gorillas; two females and one adult male and continues to work in conjunction with AZA gorilla Species Survival Plan (SSP).
Tino will continue to serve as an ambassador to his marvelous and highly endangered species as Hogle Zoo participates in the Great Ape Heart Project and the Great Ape Neuroscience Project.
Tino's heart and brain have been contributed for research, Hansen added. His skeleton will also be displayed at the Monte L. Bean Life Science Museum in Provo.