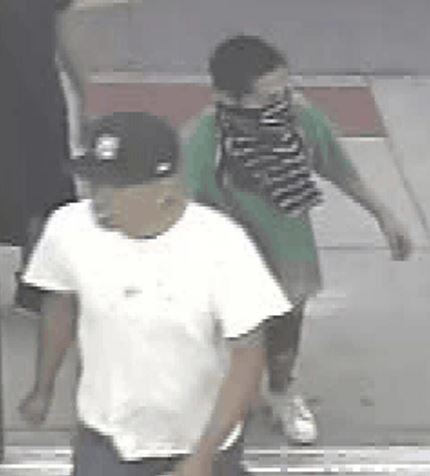 Holiday Gas Station Robbery- Suspect Photos Released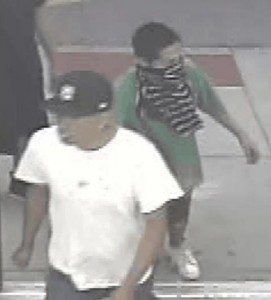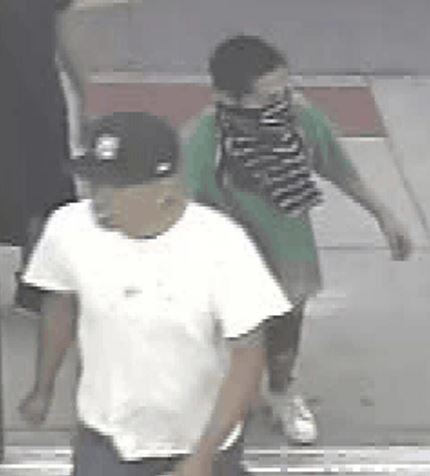 HERRIMAN, UTAH – July 1, 2015 (Gephardt Daily) – The Unified Police Department (UPD) was called to an armed robbery at the Holiday Oil gas station, 5487 W. 11800 South, Herriman, today at 5:44 a.m.
Two suspects entered the store with handguns, went by the beer cooler and then confronted the clerk. The suspects demanded money and cigarettes from the clerk. Meanwhile, three other suspects came into the store, went to the beer cooler and stole several cases of beer.
The clerk complied and gave the suspects an undisclosed amount of cash and cigarettes. All five suspects then fled westbound on foot towards an apartment complex. No vehicle was seen. There were no injuries to anyone in the store. UPD Officers searched the area extensively, but were unable to locate the suspects.
UPD Detectives are releasing surveillance photos in hopes that someone might recognize the suspects or have additional information about this case. The suspects are all males, dark complexion (possibly Hispanic), late teens or early 20's, one had a medical type mask, a second had some material over his face. Two of the suspects were armed with handguns.
The suspects are considered armed and dangerous. If anyone has information as to the identity of the suspects they are asked to call the Unified Police Department at 385-468-9686.