UTAH, April 16, 2016 (Gephardt Daily) — Those who seek expert advice on matters of a tender nature know the truth:
Tomatoes are classified as a "very tender" garden plant, and the date Utah horticulturalists suggest for safe outdoor planting in Northern Utah is about a month away.
Southern Utah dwellers, you are right on track if you are shopping for tomato plants now. But now back to you, Northern Utahns. Some tomato-loving Wasatch Front gardeners cannot resist an early purchase.
"Yeah, I know," said Shelby Johnston, a Layton home gardener caught with 18 Best Boy, Celebrity, Brandywine and Cherokee Purple tomato plants in an oversized garden center shopping cart.
"I have poor impulse control," Johnston said, laughing loudly at herself.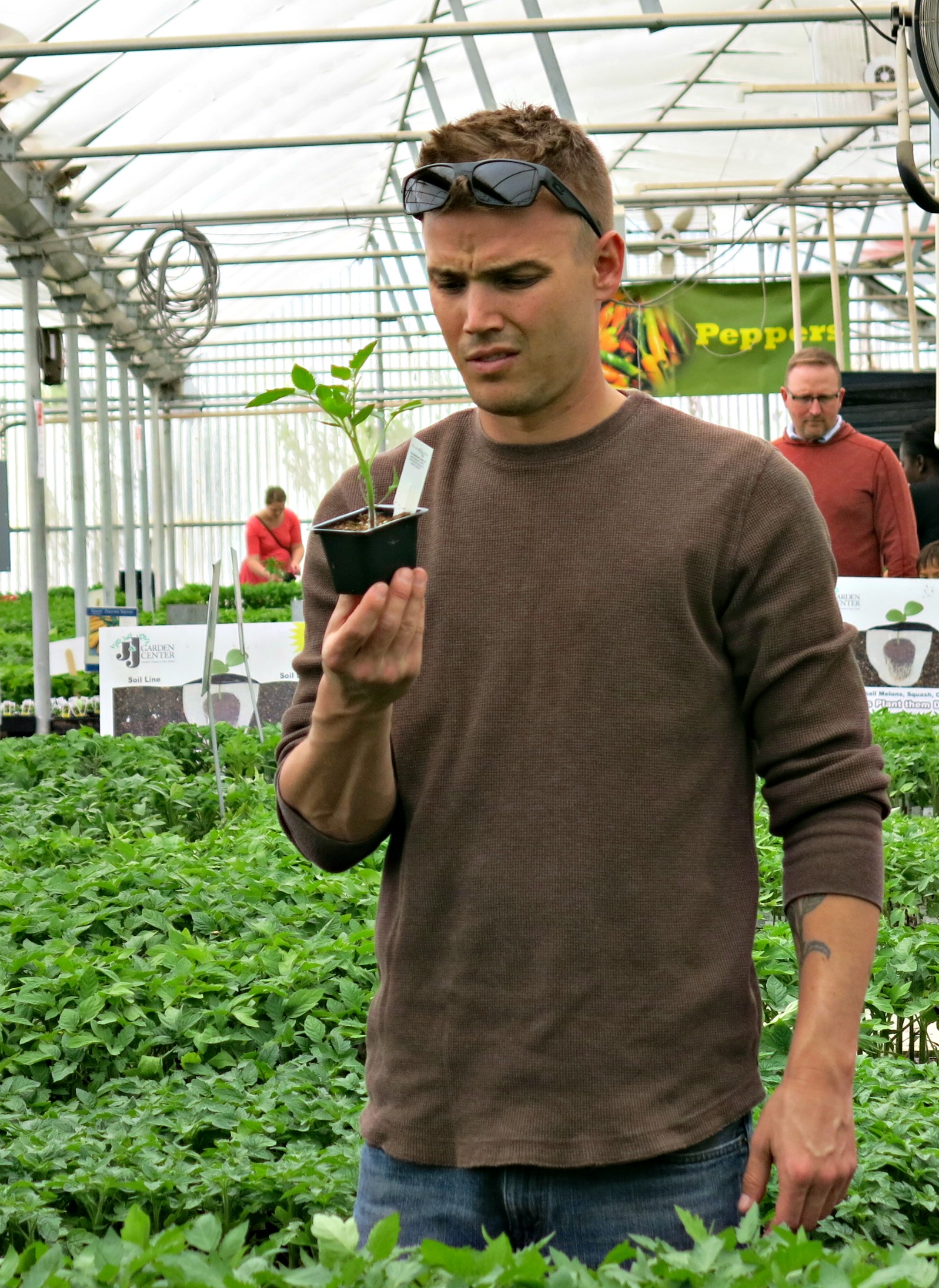 "I always have to buy the first tomato plants I see in the spring, then I have to spend a month covering them and worrying about them all night."
Johnston, absentmindedly sniffing the tomato leaves as if she were judging a fine wine, admitted she has lost a few plants to cold snaps over the dozen or so year she's been gardening.
"It's worth the risk for the flavor you get from garden tomatoes," she said. "It's unlike anything you could buy in a store. Winter tomatoes from a store taste like nothing in your mouth.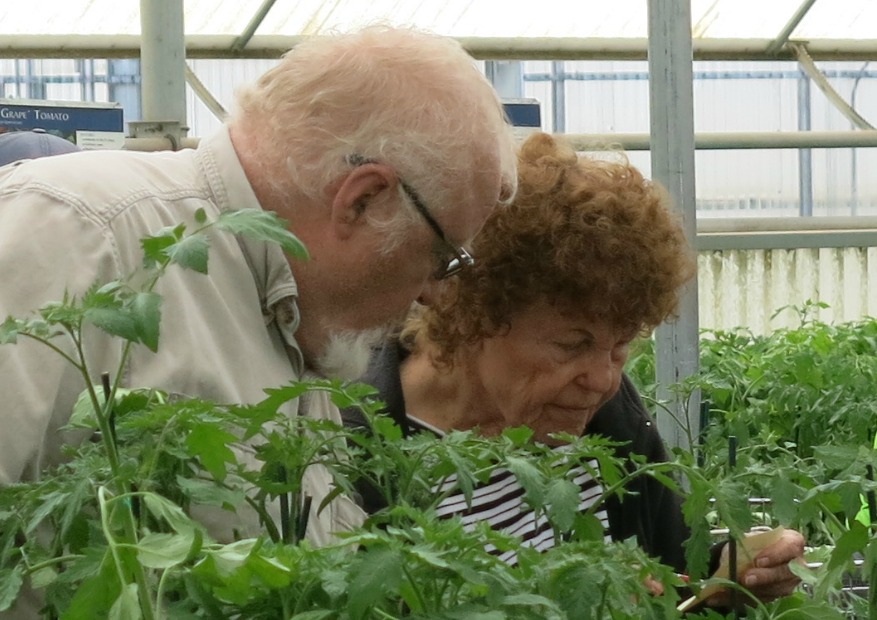 "Garden tomatoes are almost intoxicating. I'm guessing. I have never been drunk."
Jaime Young pushed a smaller cart overflowing with tomato and pepper plants. Both women waited in a long checkout line at J&J Garden Center, in Layton, which hosted its annual Tomato Frenzy event on Saturday.
"I like the longest fresh-salsa season I can get every year," Young said. "But it's not even worth making without the home-grown tomatoes.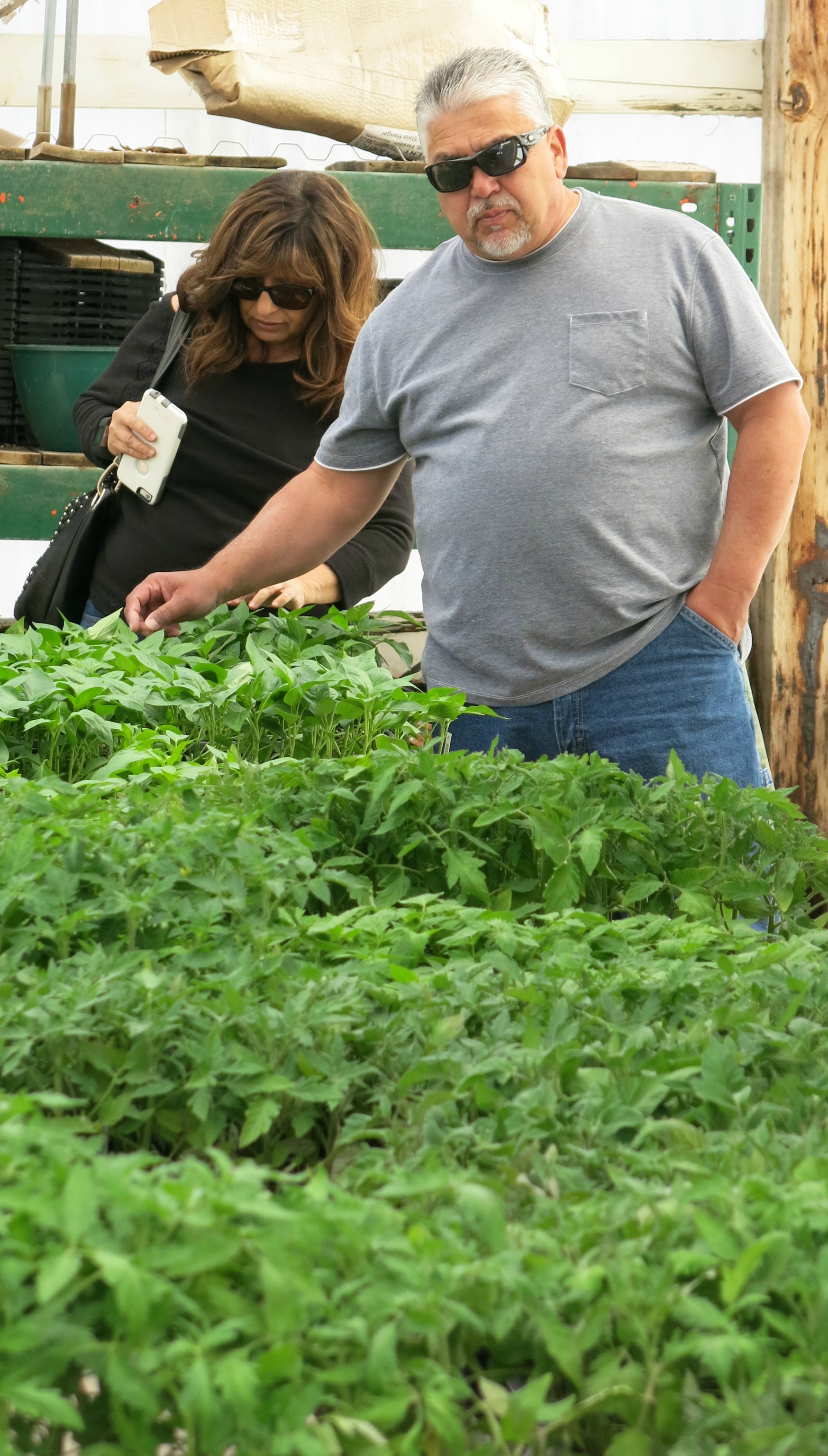 "It's like they're sweet and savory, but with a little acid. It's like they kiss your mouth, but then they bite your tongue."
She blushed.
"And," she said, abruptly changing the subject," they're good sources of vitamin C."
Over at Valley Nursery, in Uintah, Hunter Adkins, 7, was examining potted tomato plants with an expert eye.
"I'm a tomato farmer," he said, pointing to his denim overalls as proof. "I grow them to sell. If I plant them early, I get to grow more and sell more to my mom, and I get more money."
Hunter's father pays for the immature plants and helps him fill and place the Wall 'O Water protectors, which they remove once the weather warms. Last year, they reinstalled the protectors to extend the gardening season into fall.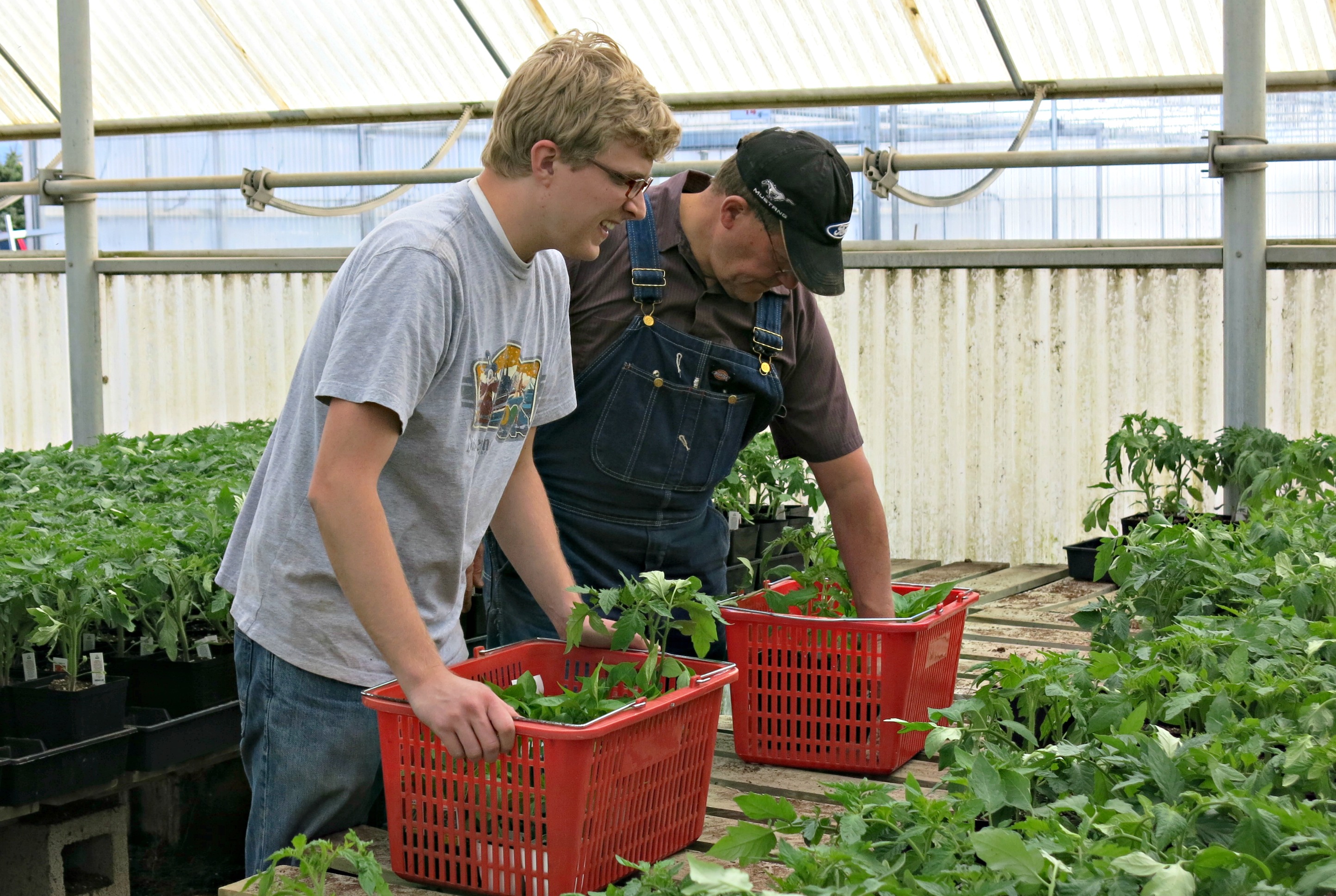 "I'm a great farmer," Hunter said. "My mom loves tomatoes, which I don't get because they taste horrible."
Back in Layton, Tina Lopez, 15, searched the nursery tables for the most promising of the grape and pear tomato plants.
"Great for snacking," she said. "We'll be back for more different kinds of tomatoes later. We do canning, so we plant a lot of paste tomatoes.
"For now, I'm only buying as many pots as I can move to the back porch if it starts to snow again, like it did a few days ago."